Countertops
In today's market, there are a variety of countertop choices … both materials and finish options. Updating countertops or choosing the correct material to complement your new cabinets improves the look of your home and its value. Spiceland Wood Products carries a wide option of countertops to meet your specific requirements and can perform the installation of your new counters. We been designing and installing custom kitchen and bathrooms from Indianapolis to New Castle, Anderson and Muncie for over thirty years.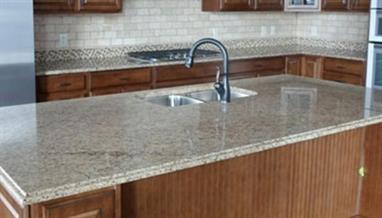 Granite Counters
Granite Counters are a natural material and provide a beautiful, durable surface in kitchens, bathrooms, and bar projects. With granite, each slab is unique, with random patterns and veining. Granite comes in a variety of colors/patterns to help match your style.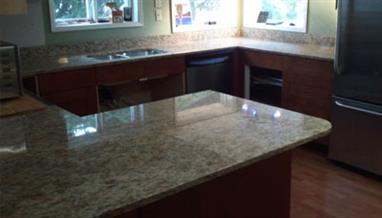 Quartz
Quartz is an engineered material made from quartz crystals. Like granite, it is very durable and offered in a multitude of color choices. Spiceland carries a number of brands, including Cambria, Caesarstone, Color Quartz, Silestone by Cosentino, and Dupont Zodiaq.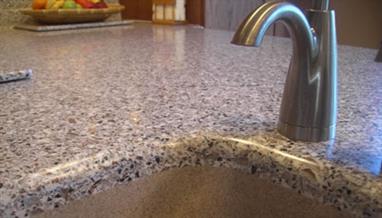 Solid Surface
Solid Surface is an acrylic material manufactured to seamlessly integrate the sink and eliminate any visible seams. This product comes in a variety of colors and patterns. We work with a number of brands including Dupont Corian, Samsung Staron, and WilsonArt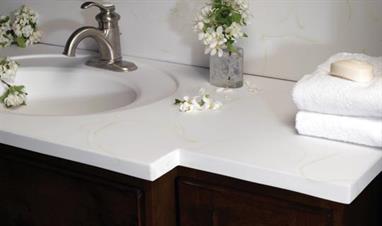 Cultured Marble
Cultured Marble is a man-made material typically utilized in the bathrooms. This material is a good value, typically includes an integrated sink, and comes in a variety of colors. Samples of this material are available to look at in our showroom.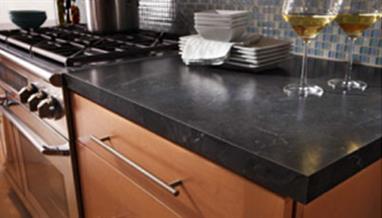 Plastic Laminate
Plastic Laminate provides an economical countertop choice and comes in an almost endless number of colors, patterns, finishes, and edge profiles. Among the brands carried by Spiceland Wood Products are Formica, WilsonArt, Pionite, and Nevamar.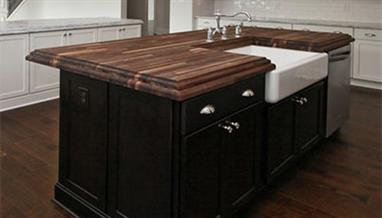 Wood Countertops
Wood Countertops offer a unique, complementary color and material for use in remodeling a kitchen. Wood is ideal for the cutting and chopping involved in cooking preparation. Spiceland Wood Products can custom make wood butcher block countertops for use in your next home project.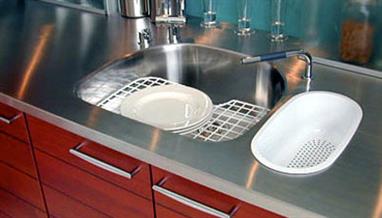 Other Types
In addition, Spiceland Wood Products can also provide stainless steel countertops, concrete tops, and a variety of environmentally friendly terrazzo products.