Visualize Your Room
Let us help you visualize your room with our 3D modeling software.
Cabinet & Countertop Inspirations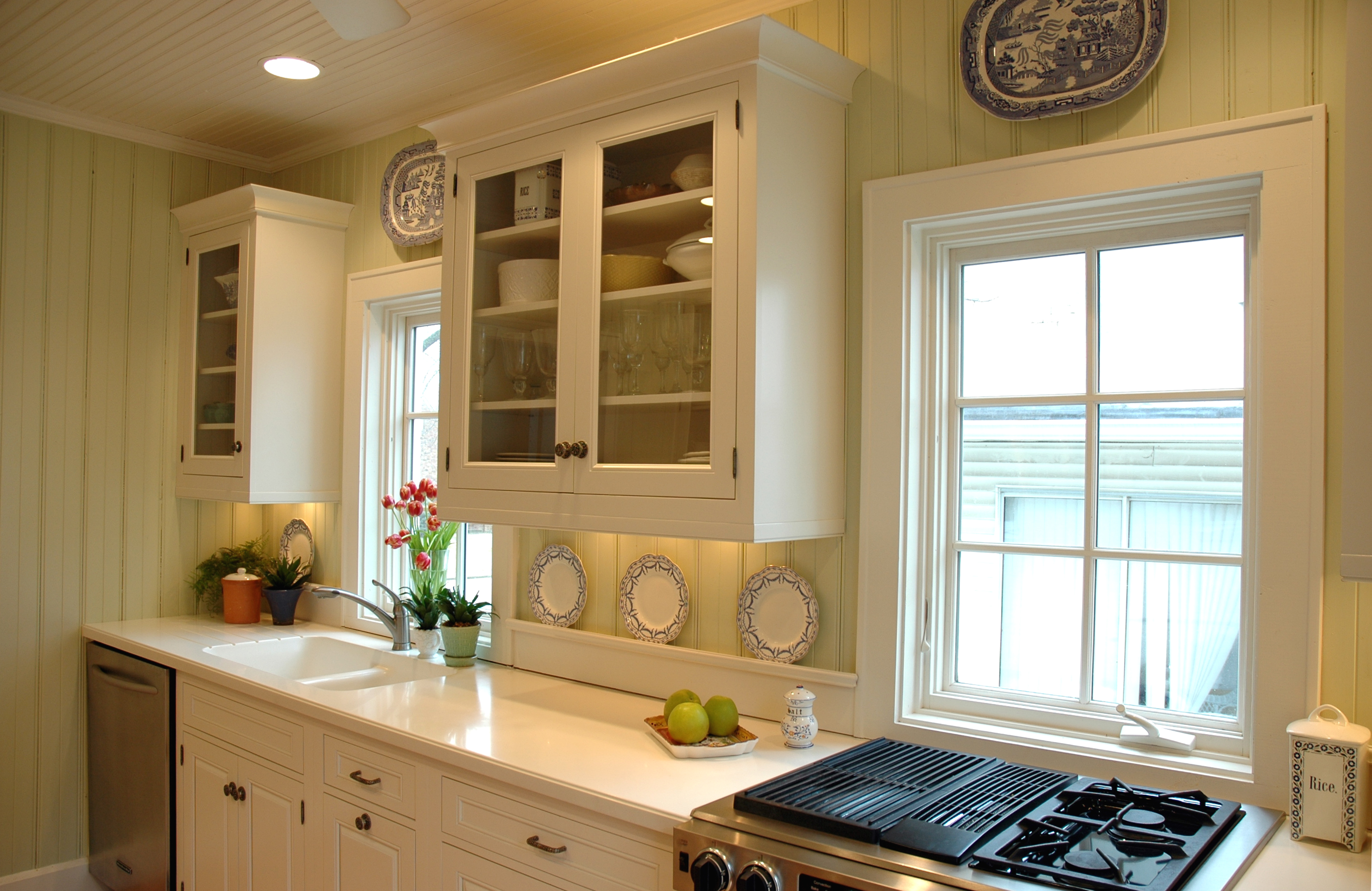 If you have looked even casually at kitchen cabinets, you already know that there are more than a few options available to you in everything from style to color. Another option to consider is the choice between Inset, Full, or Partial Overlay cabinet doors.
Inset Cabinet Doors are set into the cabinet frame and fit flush with the face of the cabinet when closed. Since the door is flat with the rest of the cabinet, a door pull or knob is needed to open the cabinet. With this type of door, the hinges can either be concealed or exposed. Inset cabinets are desired by many for their smooth, clean appearance, but there is a price to be paid for the look and quality of inset doors. That price is between 15-30% more than overlay doors. Beyond the increase in price, there are a couple of other things to keep in mind with these doors. Cabinets with inset doors provide the smallest amount of storage space, making the storage of large items sometimes difficult. Also, the expansion of wood caused by high levels of humidity can sometimes cause rubbing to occur between the door and the frame. A couple of examples of inset cabinetry are below.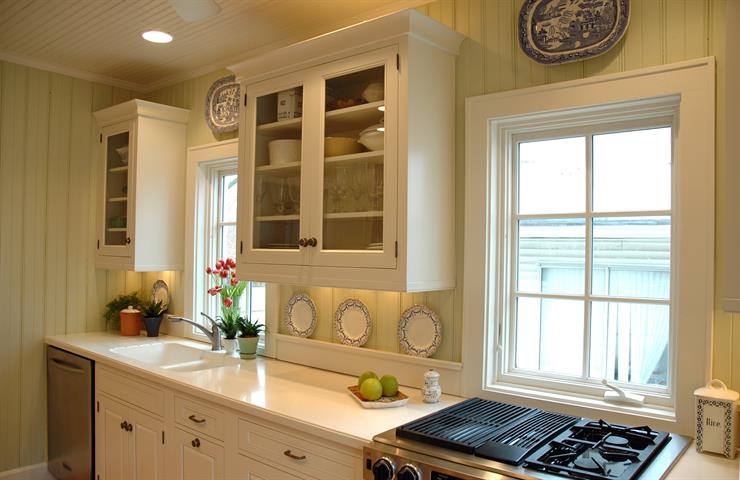 Full Overlay Doors give a similar appearance to that of inset doors without the higher cost. They completely cover the cabinet face, providing the flat cabinet front so desired in inset cabinets. Since they are not set inside the cabinet frame, full overlay provides the greatest amount of storage with ample room for items such as pots and pans. Double doors in full overlay style come without the vertical stile on the face frame which allows for even better storage capacity and easier access of stored items. With only 1/4th of an inch between cabinet doors, pulls or knobs are needed. Here are pictures of full overlay cabinet doors.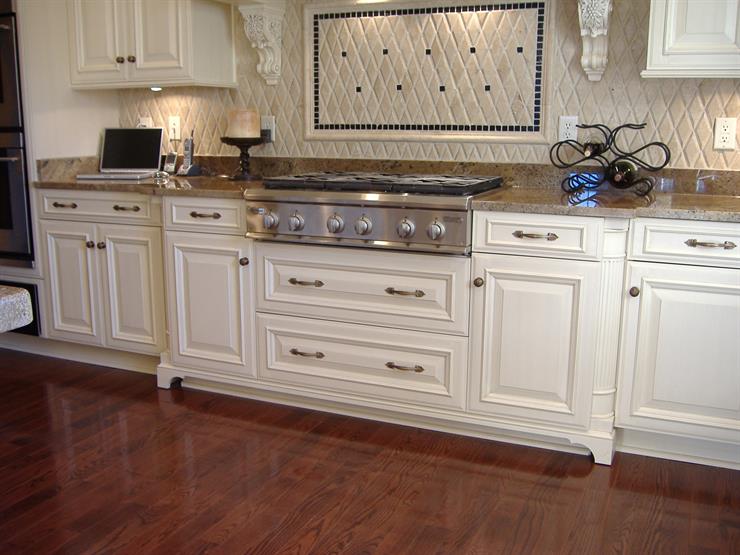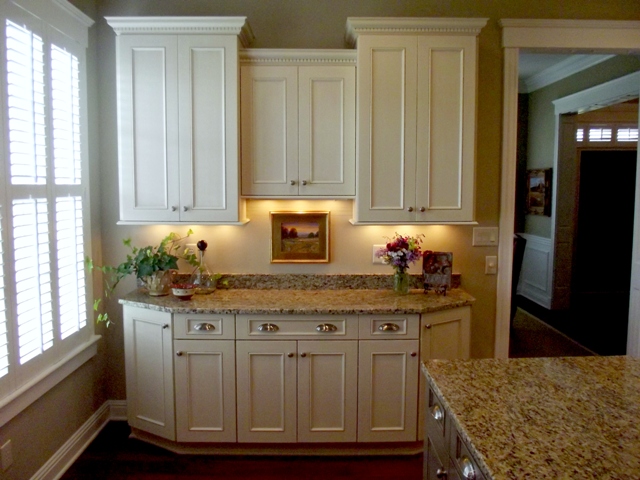 Partial or Traditional Overlay Cabinets are the most common and least expensive option for your kitchen. The door sits on the cabinet face, leaving a "gap" of usually 1-1 ¼ inch between the doors, allowing the face frame of the cabinet to be seen. No hardware is required with these cabinet doors as there is finger space on the sides of the doors in which to open them. Though a more traditional look, cabinets with partial overlay doors are still a popular choice and a good option for many kitchens, especially if cost is a factor. Below is a church kitchen that utilized Partial Overlay doors.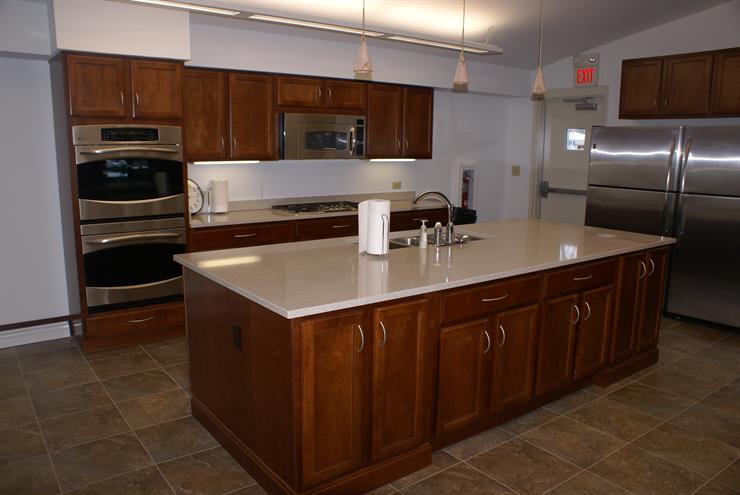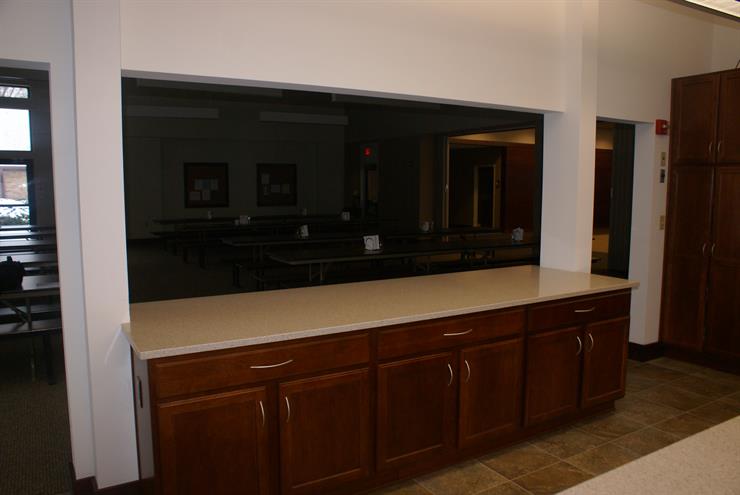 Whether you go with the classic appeal of partial overlay doors or opt for the more custom look of inset, your kitchen is sure to bring you years of enjoyment because it will reflect your style. There is no right or wrong choice- there's just YOUR choice. Make it one that you will be satisfied with for years to come and you won't go wrong. Stop in our Spiceland Indiana design showroom to see examples of all three styles.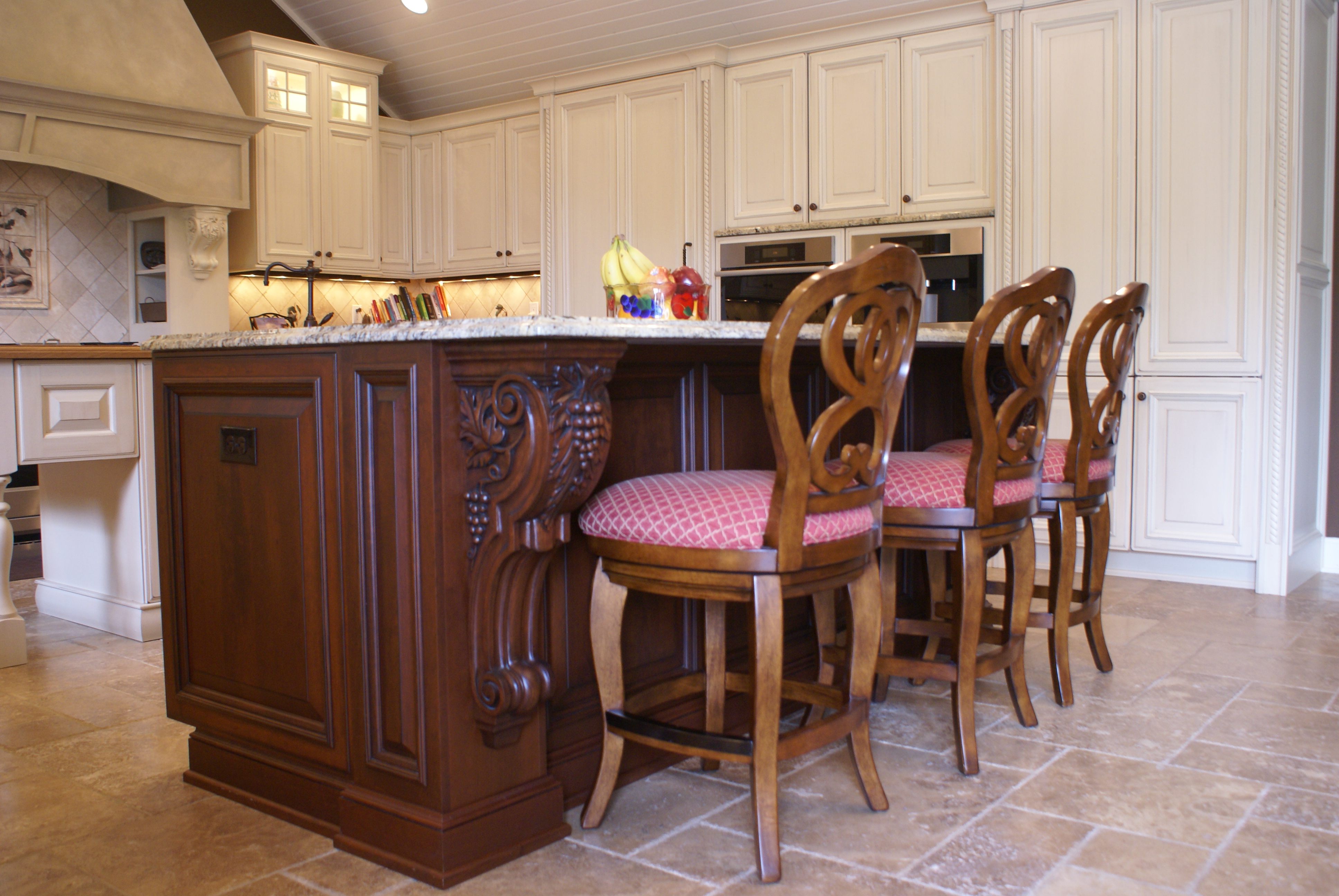 Depending on the style you want and the options you choose, a significant chunk of your kitchen remodeling budget will be applied towards the purchase of cabinets. Industry benchmarks have cabinetry making up approximately 40% of the project costs. Many factors affect cabinetry's portion of the budget. Knowing a few of these factors will arm you with the basic knowledge you need going forward.
WOOD SPECIES
Probably your first order of business is deciding the type of wood you would like for your cabinets. While much of that decision may be based simply on personal preference, price may also play a part in that decision. Oak and Birch are at the lower end of the price range, while the beauty and unique characteristics of Cherry place it at the top. The very popular Maple finds itself with a higher price tag than Oak, though not as expensive as other choices.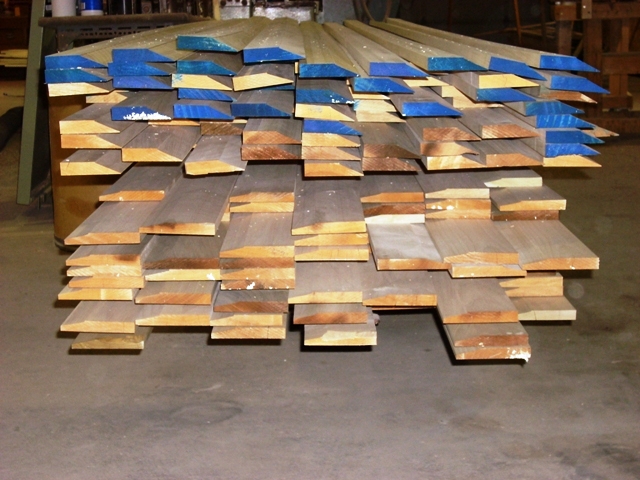 The most cost effective option is a laminate "veneer", often referred to as Thermofoil. This is a vinyl film applied to MDF (medium density fiberboard) using heat and pressure. Not only does it very closely resemble wood detailing, but it is also very easy to care for and less likely to chip than a cabinet with a painted surface.
CABINET STYLE
The style of cabinet you choose is a reflection of the space you are creating. From sleek and elegant to a more rustic look, there are styles to fit everyone's tastes. Whatever the look you are going for, remember this- the more detail you add to the cabinets, the more money you add to the final cost. For example, a flat or recessed panel door will be less expensive than a raised panel door. As details are added to the cabinet doors, more cost is also added.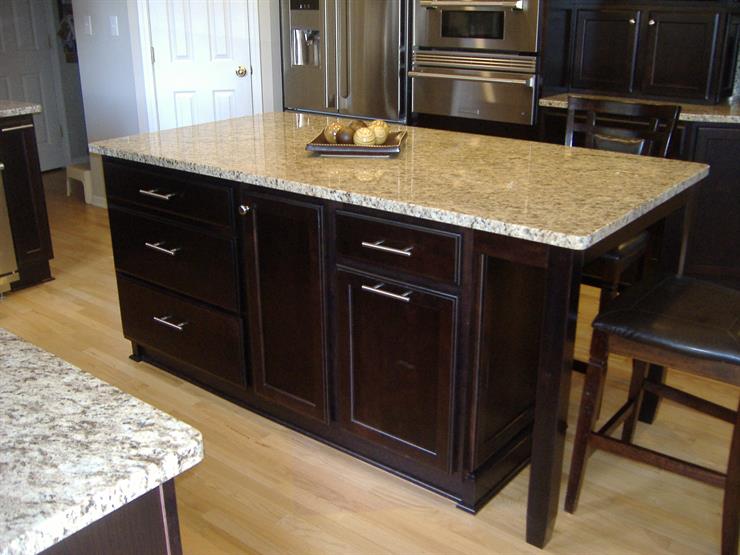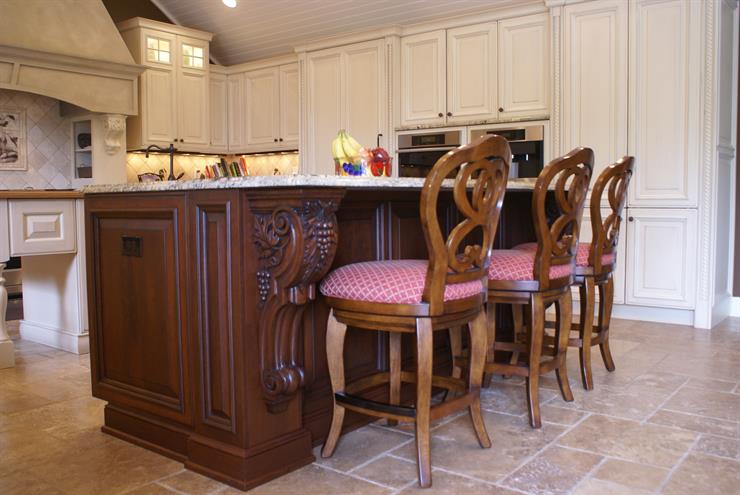 A full overlay door (where the door covers the full frame of the cabinet) will be more expensive than a standard or partial overlay door. The most expensive door type is an inset style, where the doors and drawers are made to fit within the face frame opening.
CONSTRUCTION
With the construction of your cabinets, you can choose between the standard face-framed cabinet or a frameless (aka full access/european) style. The frameless construction is typically the more costly of the two options. However, it also provides greater accessibility inside the cabinet due to the elimination of the face frame.
Your construction choices continue into the area of drawers. Though lower on the price scale, a drawer box that is stapled together will prove to be less durable than one that has a plywood bottom and has dovetail construction.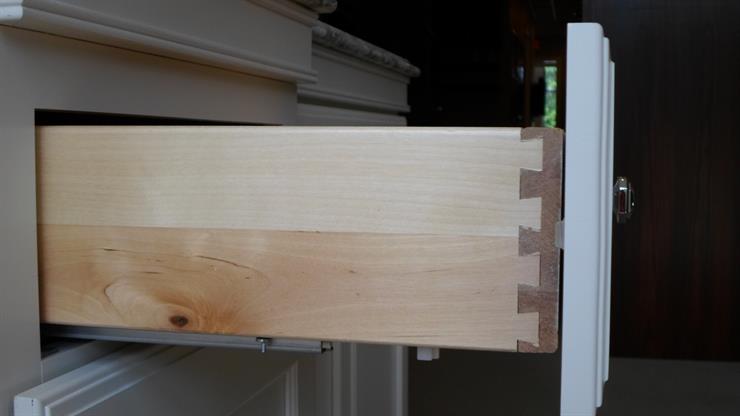 The final cost of your cabinets will be determined by all of the above factors. Knowing your budget is the best way to begin planning that perfect kitchen for your family. Stop in our Spiceland Indiana showroom or give us a call and our designers can assist you in making design choices to maximize your remodeling budget.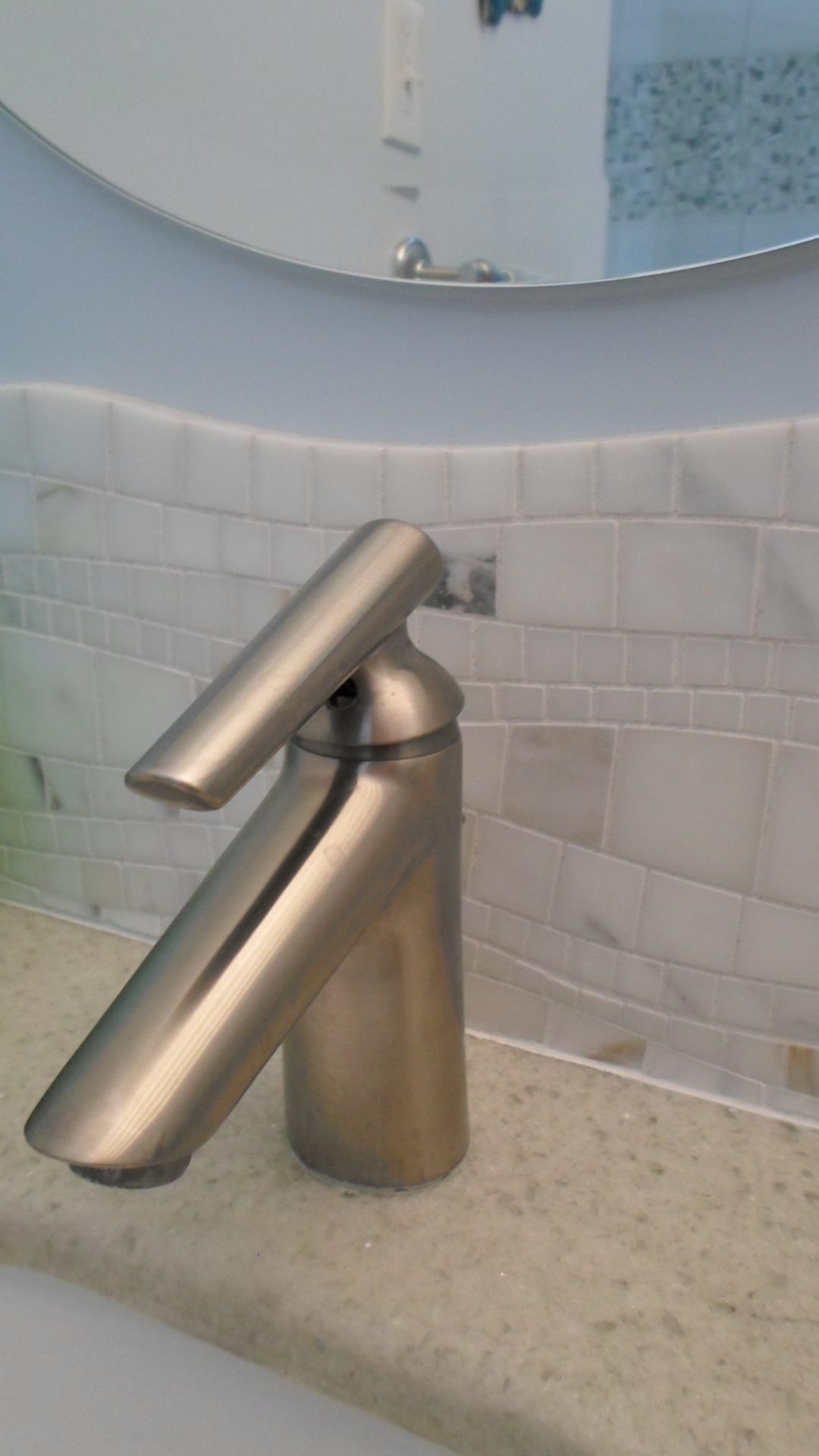 In many areas of life, we tend to think in terms of the here and now. This is often evident in the areas of buying, building, or remodeling a home. We seek out design elements that are representative of our current stage of life. Life, as we know, is fluid and ever changing. Our situation today may not be our situation tomorrow. That is where Universal Design comes in.
Popularized by architect Ronald Mace, Universal Design is the idea of taking a space, then designing it in such a way that it is functional and practical for all age groups, ability levels, and life stages. With Universal Design, you are designing your home so that it not only works for you today, but also in the future. You are planning with tomorrow in mind.
Universal Design does not need to be clinical or institutional-like in appearance, nor should it be. When implemented correctly, its features will flow smoothly into the overall design of the house, almost to the point of not noticing them. There are a number of areas within the bathroom where you can implement Universal Design and demonstrate that functionality can also be stylish.
Here are some of the ways to bring this design concept into your home's bathroom.
Open space is ideal as it allows for greater mobility. For example, you need 5 feet of open space for a wheelchair to make a 180 degree turn. Obviously, not every bathroom will be able to accommodate this, but the idea is the more available open space, the better.
Wall mounted sinks or floating sinks are both attractive and stylish while also providing needful open space underneath.
Taller toilets, ranging in height from 16-18 inches, can be much more accommodating than those in a standard size. Look for the option of a "no slam" lid when available.
In terms of the shower, there are a number of ideas to keep in mind. For starters, a curbless shower, which has no rim or lip on the floor, is an excellent option as it removes what could be a potential tripping hazard. Installing both a shower bench and a hand held shower head will make the shower usable for all age demographics while also providing elements of safety and convenience.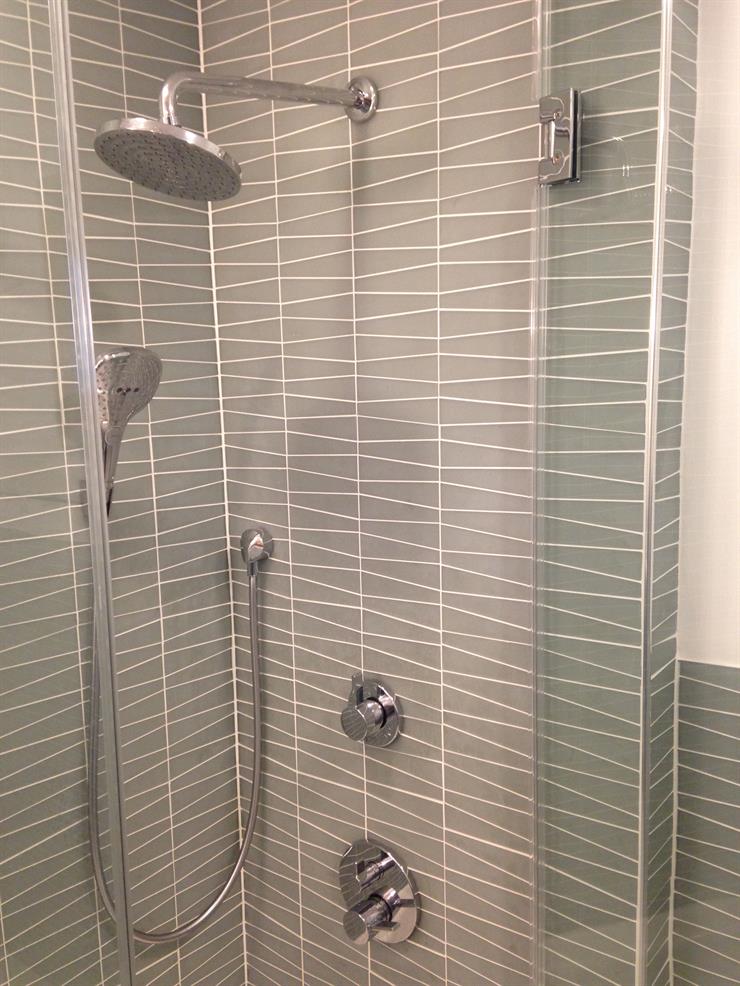 Grab bars are excellent safety features for all ages, yet they have the reputation of looking unattractive and institutional-like in appearance. Today's grab bars come in a variety of designer styles, allowing them to integrate seamlessly into your bathroom décor.
When choosing faucets or controls, consider single lever style. They are the easiest for all hand sizes and strengths to operate. This is also true when choosing door handles.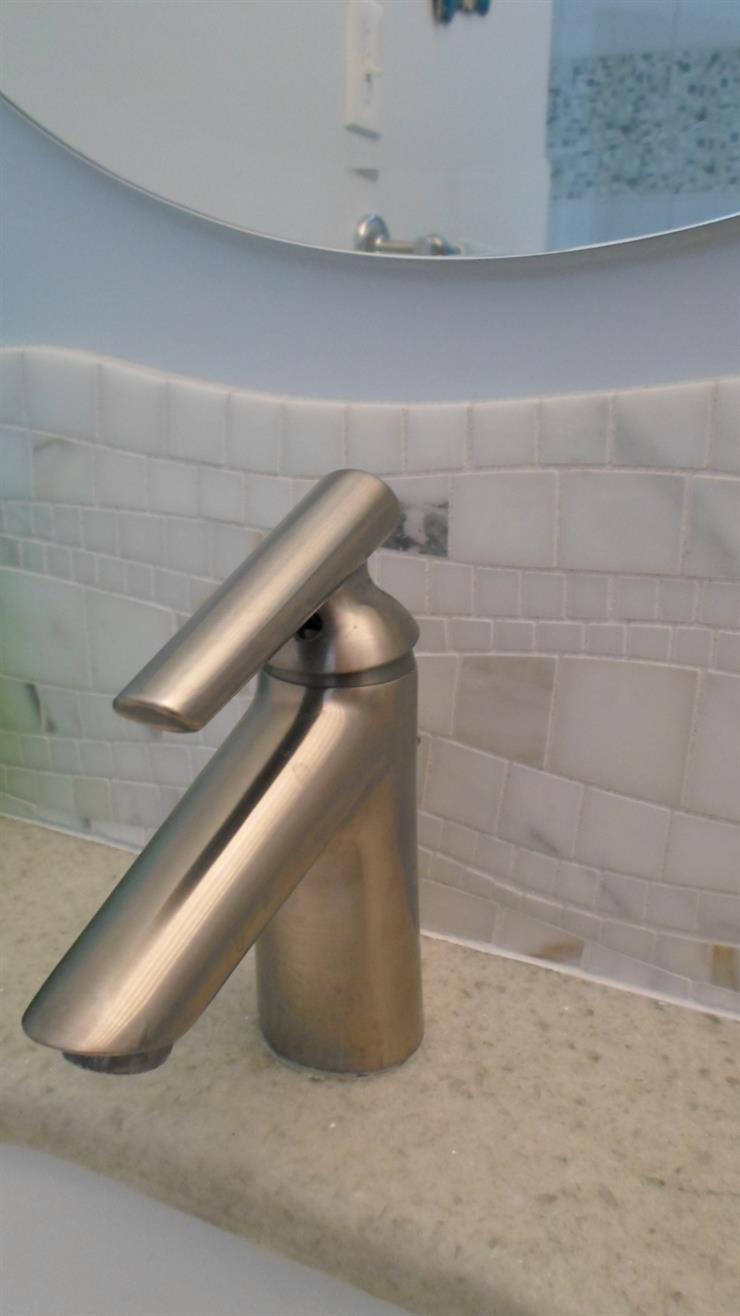 Working with a knowledgeable designer will help create bathroom space that will be both beautiful and functional for years to come. Please give Spiceland Wood Products a call if you to learn more about Universal Design.
Testimonials
"Sonja and I want to thank you for the great experience that you and your company provided to us throughout the design, manufacture, and installation of our library cabinetry you made for our condo. Our friends and family rave about its quality and appearance. You are all craftsmen and it was a real pleasure watching the project come together during the whole process."
Al & Sonja

"Thanks again for successfully completing our project today. Special kudos to Mike and the other craftsmen at the shop for a job well done. We could not be more pleased with the results. Mike's attention to small, finer details was very much appreciated. He was patient, pleasant and understanding. It's all about the "fit & finish" with us and Spiceland Wood Products did not disappoint. We WILL be doing more business together soon – we look forward to it. Given the opportunity, we will highly recommend SWP to everyone. It was a true pleasure working together."
Wayne & Tonia
CABINETS, COUNTERTOPS & CUSTOM WOOD PRODUCTS