Visualize Your Room
Let us help you visualize your room with our 3D modeling software.
Cabinet & Countertop Inspirations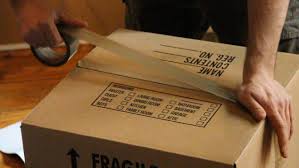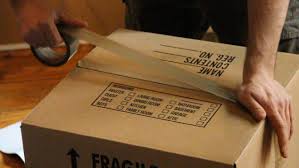 You've most likely packed up belongings for a move, so you will understand how the first part of this process works: gather as many clean, sturdy boxes as you need. The tricky part of packing is deciding what to box up, what to keep out, and what to take to Goodwill. An average kitchen remodel can last 4-8 weeks. So, you will not have easy access to the stored items for a period of time. You will also need to find a place to store the boxes in your home, or elsewhere.
Consider packing or moving fragile items close to the space being remodeled. This will ensure they do not get dirty or damaged during the project. This includes wall decorations as vibrations during the remodeling process could damage them.
As you pack, there may be a few items you will need to use during the remodeling. Pack these in a separate box or near the top for easier access. Remember to label your boxes.
Don't wait until the last minute to start packing. You will want to finish this before the remodeling starts. If you are using a temporary kitchen, you will need to set this up with all the necessary supplies prior to kicking off the remodel. While unlikely, if your project gets delayed, resist the urge to unpack kitchen items.
For today's lifestyle, the kitchen is the hub of family activity. During a kitchen remodel, the lack of a usable kitchen poses many challenges. If you frequently prepare meals in your kitchen, consider setting up a temporary kitchen. While this may not allow you to host a dinner party for 20 people, it will help with daily living and avoid the need to eat out for the duration of the project. A few items to consider if you set up a temporary kitchen.
Keep critical items accessible. This might include coffee, coffee maker, non-perishable food like soup, meals that work in a microwave, utensils, dish soap and rags, napkins, cereal, and disposable plates & cups, and garbage bags.

Water. You will be without your kitchen sink for the duration of the project. Think about an alternative location to do dishes, get water for coffee, etc. This could be a sink the laundry room or a bathroom. As an alternative, you can use disposable items and avoid washing dishes.

Use small appliances. Microwaves, toasters, small electric grills are very helpful in preparing simple, home-cooked meals. Like the sink, find a convenient place to set these up. Be aware, the outlets in this area may not be able to handle all these appliances running at the same time.

Move your refrigerator. Find a convenient place for you refrigerator. This, combined with the small appliances will facilitate making simple meals and provide a place for snacks. A small, mini-fridge may also be useful.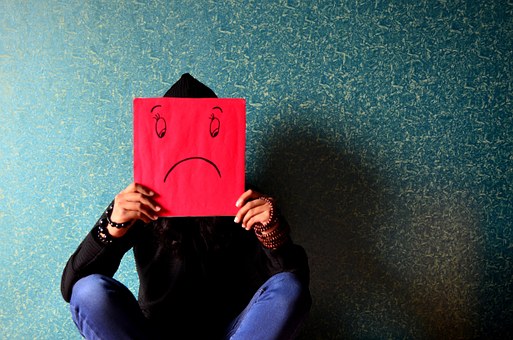 During a remodeling project, a part of your home is thrown into complete disarray, chaos and clutter increase, household routines are disrupted, and everyday items are packed away. At some point during the remodel, stress levels in the home will increase, leading to arguments or the proverbial "kicking the dog."
The best way to handle remodeling stress is to anticipate it and prepare for it. A few simple suggestions to reduce stress are:
As mentioned in a previous post, keep the end in mind. You have undertaken the remodeling project for a variety of reasons. When it is complete, you will have a wonderful space for your family to enjoy.

Ask questions and clarify any issues. Being persistent in getting answers to your questions will reduce stress during the remodel. Leaving issues unaddressed only increases your frustration and may leave a feeling that the work was not done well.

Don't be surprised when arguments occur. Remember the argument is likely due to the disorder in your home and is not personal.

Help your children manage the disruption by engaging them in the planning process. This can help them view the project as an adventure, reducing their stress

Pets are also impacted by remodeling. Like the rest of the family, their routines have been disturbed and a variety of new people are coming/going. A little extra attention will help them cope with the situation.
Testimonials
"Sonja and I want to thank you for the great experience that you and your company provided to us throughout the design, manufacture, and installation of our library cabinetry you made for our condo. Our friends and family rave about its quality and appearance. You are all craftsmen and it was a real pleasure watching the project come together during the whole process."
Al & Sonja

"Thanks again for successfully completing our project today. Special kudos to Mike and the other craftsmen at the shop for a job well done. We could not be more pleased with the results. Mike's attention to small, finer details was very much appreciated. He was patient, pleasant and understanding. It's all about the "fit & finish" with us and Spiceland Wood Products did not disappoint. We WILL be doing more business together soon – we look forward to it. Given the opportunity, we will highly recommend SWP to everyone. It was a true pleasure working together."
Wayne & Tonia
CABINETS, COUNTERTOPS & CUSTOM WOOD PRODUCTS