Visualize Your Room
Let us help you visualize your room with our 3D modeling software.
Cabinet & Countertop Inspirations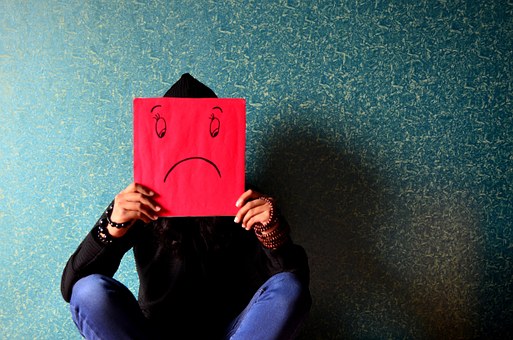 During a remodeling project, a part of your home is thrown into complete disarray, chaos and clutter increase, household routines are disrupted, and everyday items are packed away. At some point during the remodel, stress levels in the home will increase, leading to arguments or the proverbial "kicking the dog."
The best way to handle remodeling stress is to anticipate it and prepare for it. A few simple suggestions to reduce stress are:
As mentioned in a previous post, keep the end in mind. You have undertaken the remodeling project for a variety of reasons. When it is complete, you will have a wonderful space for your family to enjoy.

Ask questions and clarify any issues. Being persistent in getting answers to your questions will reduce stress during the remodel. Leaving issues unaddressed only increases your frustration and may leave a feeling that the work was not done well.

Don't be surprised when arguments occur. Remember the argument is likely due to the disorder in your home and is not personal.

Help your children manage the disruption by engaging them in the planning process. This can help them view the project as an adventure, reducing their stress

Pets are also impacted by remodeling. Like the rest of the family, their routines have been disturbed and a variety of new people are coming/going. A little extra attention will help them cope with the situation.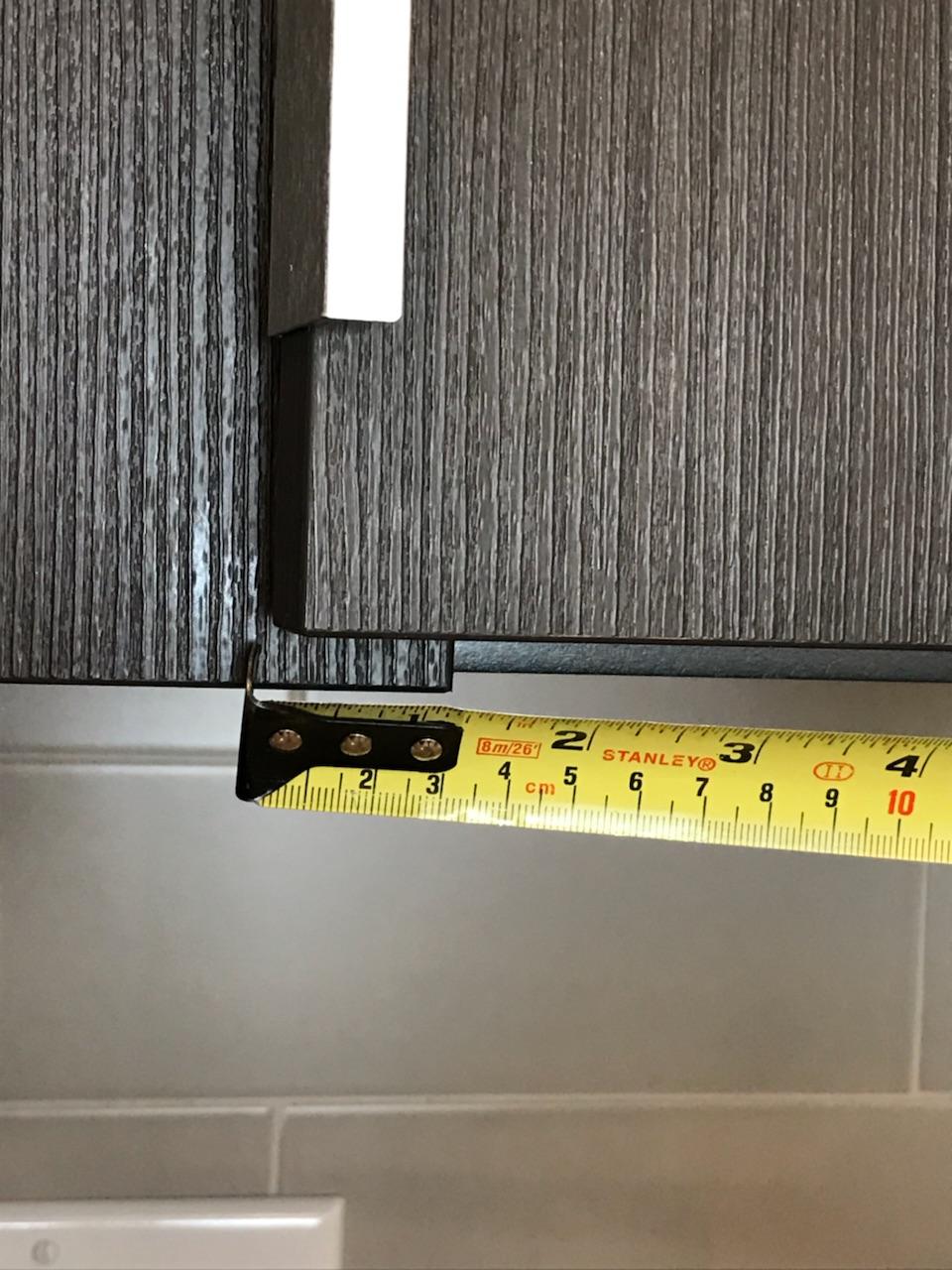 Murphy's Law … "If anything can go wrong, it will" … was coined at Edwards Air Force Base in 1949. Its namesake, Captain Edward Murphy, was an engineer working on a project to determine how much sudden deceleration a person can stand in a crash. Upon finding a transducer wired wrong by a technician, he remarked, " If there is any way to do it wrong, he'll find it." The project manager added this to his list of "laws", referring to it as Murphy's Law.
So, how is Murphy's Law connected with remodeling projects? Like the Air Force project, you can expect to have some aspect of a remodeling project go wrong. This can even include items outside of the area being remodeled.
For example, in one of our kitchen remodeling projects, electrical work was required for the relocation of appliances and lighting, and the addition of undercabinet lights. In the process of completing this work, it became apparent that during a previous project in the home, shortcuts were taken with the electrical work. Breakers and wiring were overloaded creating a significant risk of fire. Not a pleasant, or inexpensive, surprise for the homeowner. As you would expect, the electrical issues were corrected before continuing with the kitchen remodel.
As you get ready for your remodeling project, here are a few "surprises" you should be prepared for:
Products delivered late, damaged, or with missing parts

Incorrect products delivered to job site

Miscommunication

Higher level of dust than expected

Finding termites or carpenter ants

Mold/moisture from plumbing leaks

Structural issues including insufficient support for load bearing walls

Need to remove asbestos or lead paint
Preparing yourself for project surprises will help minimize your stress and frustration when they occur. Including a budget item in your project for contingencies and surprises will allow you to deal with the problem without feeling like the budget is busted.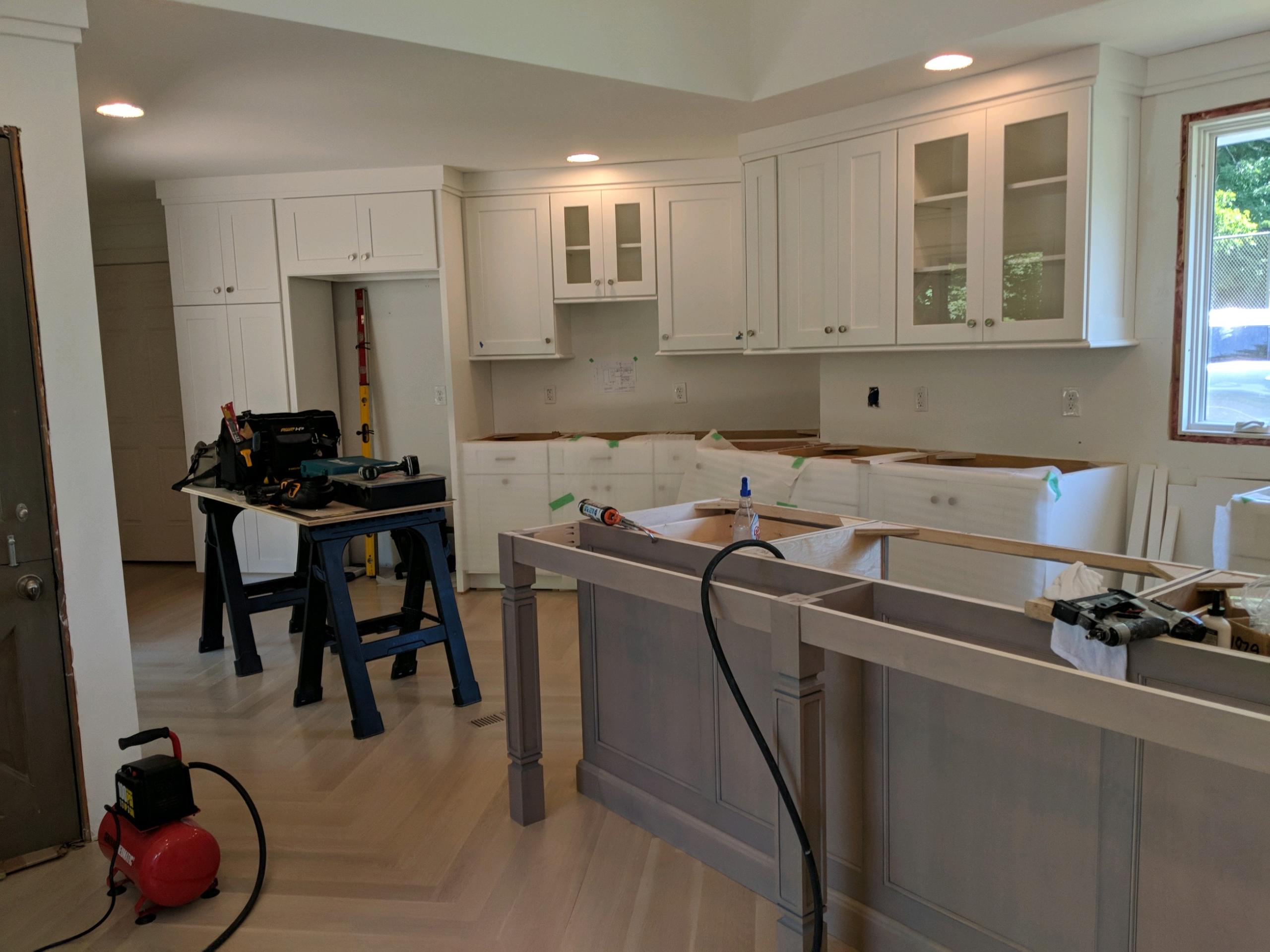 A kitchen remodeling project represents a significant of your time and money. At various times in the planning process our clients ask a version of the following question … "What should I expect during the project?" As most people only undertake one remodeling project in their life, it is filled with uncertainty and unfamiliarity.
To help minimize this uncertainty, it is important to understand what to expect, how long it will take, how it will impact living in your house, and the best ways to maintain a clean, safe home. We will address various remodeling expectations in this and future blog posts. While we cannot answer every potential question that could arise, we will work to provide information to prepare you for what lies ahead.
As you begin planning your kitchen remodel, remember the following:
Keep the end in mind – when the project is complete, you will have a new, beautiful kitchen designed for your family's needs.

The project will not be complete overnight – remodeling a kitchen is a significant project and will take time.

Your patience will be tested – over the course of the project, there will be times when there appears to be little progress, you will tire of having people in the house, surprises will happen, etc. Stay focused on the first bullet point … a beautiful kitchen.

Communicate – if anything is unclear or you have questions during the remodeling process, ask your designer/contractor. You have hired them for their expertise and they will gladly respond to your questions and/or concerns.
Watch our blog for more details on what to expect during a kitchen remodel. We will touch on temporary kitchens, minimizing the mess, packing up your kitchen, and more. If you don't want to wait, stop in our showroom or call us. One of our designers would be happy to talk with you.
Testimonials
"Sonja and I want to thank you for the great experience that you and your company provided to us throughout the design, manufacture, and installation of our library cabinetry you made for our condo. Our friends and family rave about its quality and appearance. You are all craftsmen and it was a real pleasure watching the project come together during the whole process."
Al & Sonja

"Thanks again for successfully completing our project today. Special kudos to Mike and the other craftsmen at the shop for a job well done. We could not be more pleased with the results. Mike's attention to small, finer details was very much appreciated. He was patient, pleasant and understanding. It's all about the "fit & finish" with us and Spiceland Wood Products did not disappoint. We WILL be doing more business together soon – we look forward to it. Given the opportunity, we will highly recommend SWP to everyone. It was a true pleasure working together."
Wayne & Tonia
CABINETS, COUNTERTOPS & CUSTOM WOOD PRODUCTS