Design & Woodworking Services
Spiceland Wood Products offers a variety of products and services to meet your remodeling or custom woodworking requirements. From cabinets to countertops, design to installation, and one-of a kind items to wood-based components, our staff is dedicated to making your ideas into reality. We've been providing high quality design and woodworking services from Indianapolis to Spiceland, as well as surrounding areas such as New Castle, Anderson and Muncie for over thirty years.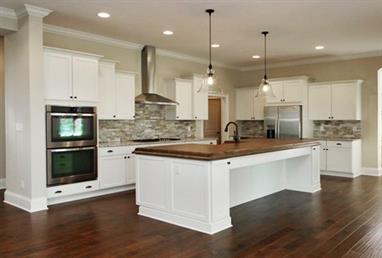 Residential Remodeling
Spiceland Wood Products can help transform your home's spaces to fit your lifestyle, design preferences, and functionality. From design through installation, our designers can tailor the design, cabinets, countertops, and finish selections to achieve your remodeling objectives for in any room in your home.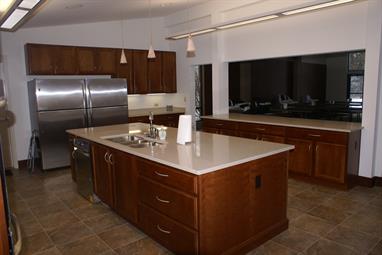 Commercial Remodeling
We bring the same attention to detail to our commercial projects. Spiceland Wood Products' custom woodworking shop and product variety provide casework solutions to assist in the build out of commercial spaces.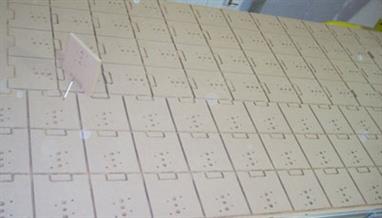 Industrial Woodwork
Spiceland Wood Products has the staffing and equipment to manufacture a variety of wood components. Our products include cut-to-size sheet components, molder work, intricate components cut on a CNC router, and specialized shipping blocks. Our staff can also use CAD-based software to design and manufacture specialized items to your specific requirements.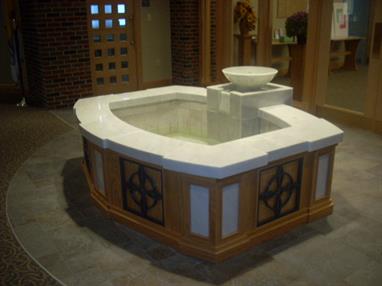 Custom Woodwork
Spiceland Wood Products' staff is equipped to design and create one-of-a-kind heirlooms. We enjoy the challenge of taking a unique item, or family treasure, and creating a keepsake or display case to showcase it. Our products can be found in homes, museums, and churches. Our wood shop is also able to make custom mantles, built-ins, and furniture pieces.