Cabinet and hardware manufacturers continue devising new options to help organize your kitchen. As you plan a remodel, remember to discuss cabinet accessories with your designer ... they will help the efficiency and organization of your kitchen. Here are a few of the items to consider.
Base Cabinet Pantry Pullouts are used throughout the kitchen to organize kitchen gadgets and knives. In addition to decluttering the countertop and they allow easy access while cooking.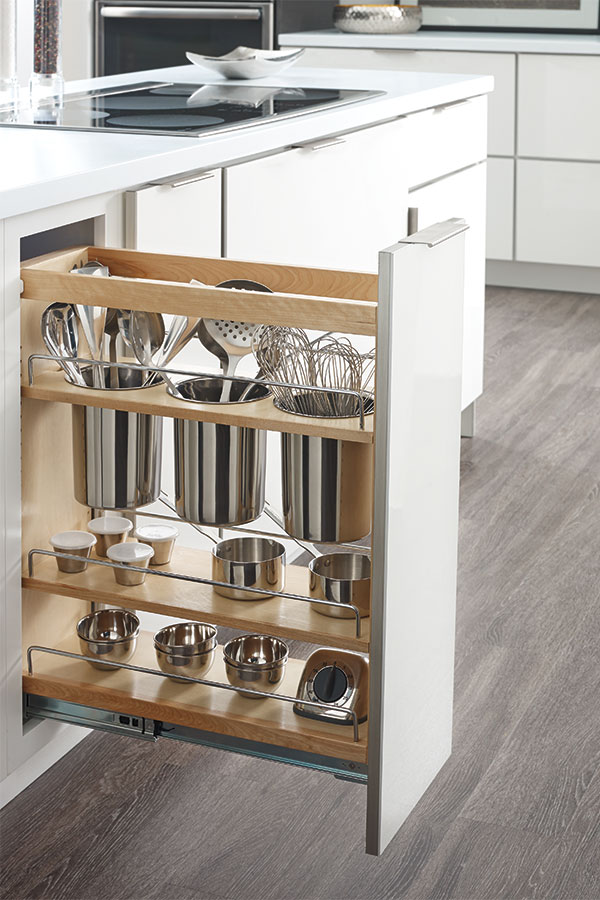 Base Cabinet Pullout Spice Rack provides a great storage option for spices. This cabinet is typically located close to the stove for ready access during cooking.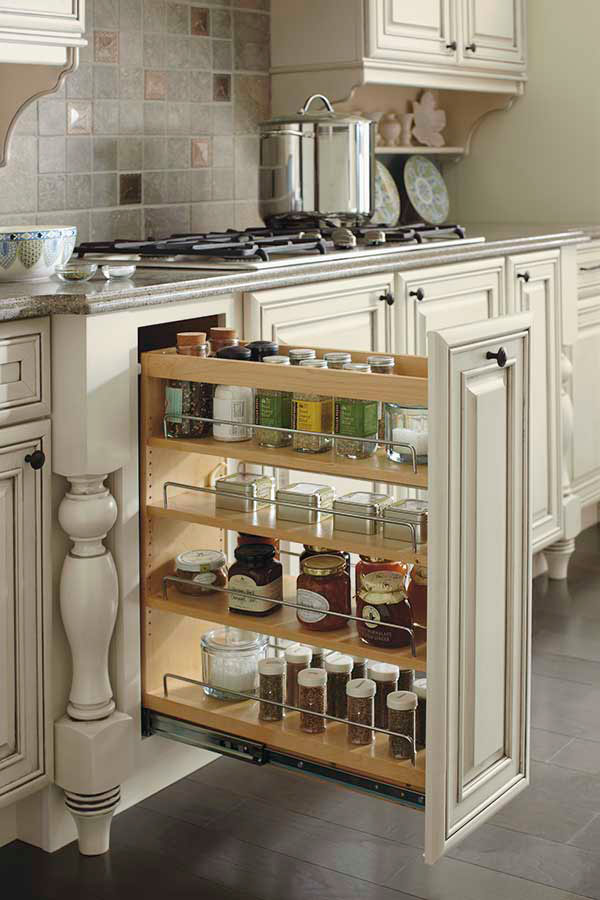 Wall Cabinet Spice Racks are another alternative for keeping your spices handy and in order.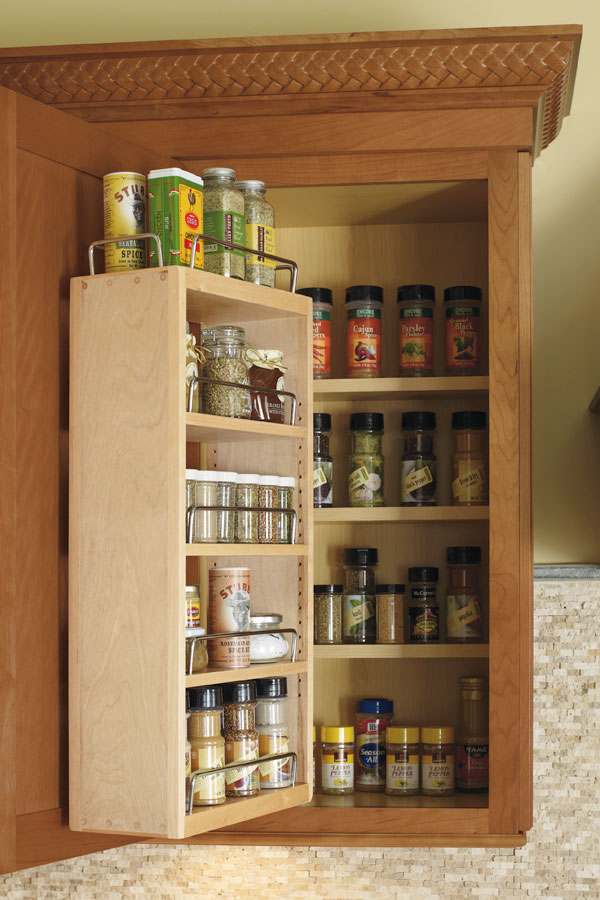 Tilt Down Wall Cabinet Spice Racks store your spices and eliminate the need to reach into a wall cabinet.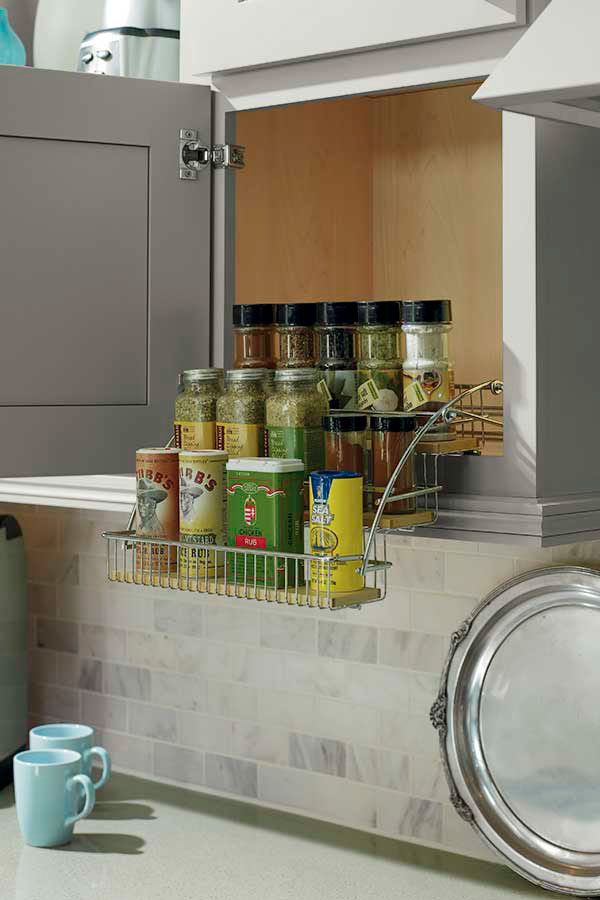 Tiered Cutlery Dividers provide order to the clutter found in the silverware drawer. Storage is maximized by incorporating a drawer within the drawer.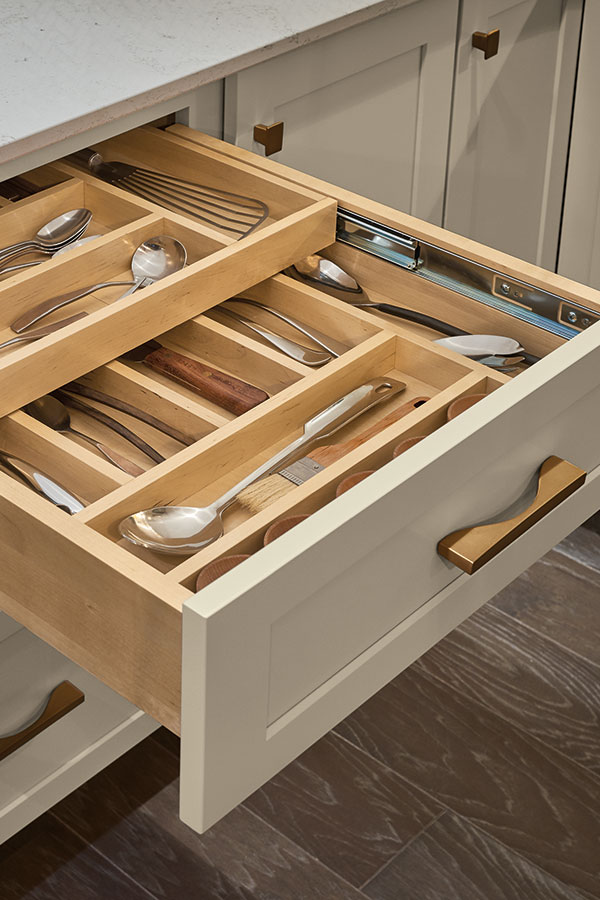 Cooking Utensil Dividers prevent the chaos normally found in the drawer holding the various utensils used for cooking and serving.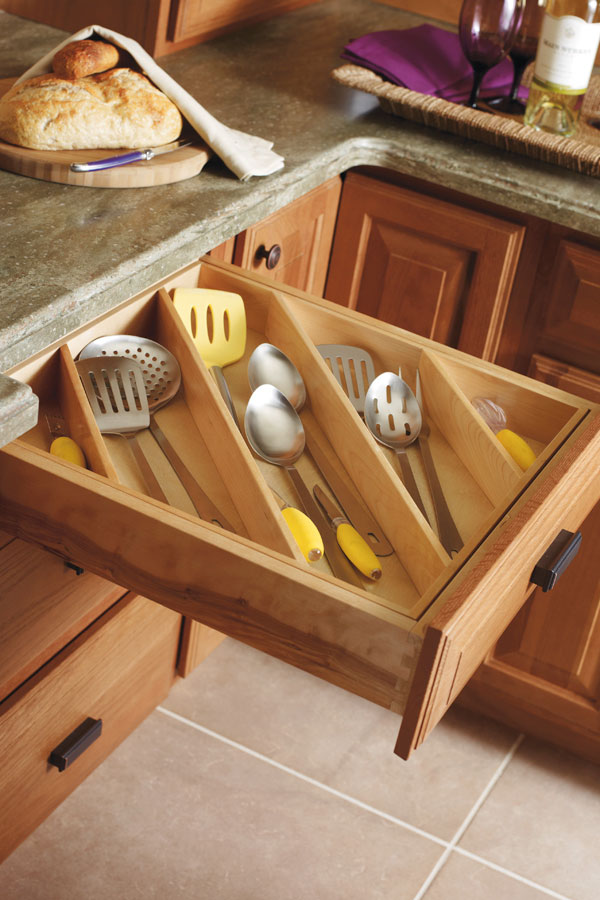 Base Cabinet Pots and Pans Organizer prevents the avalanche of cookware when getting a pot. They make it easy to find the right cookware and maximize storage space.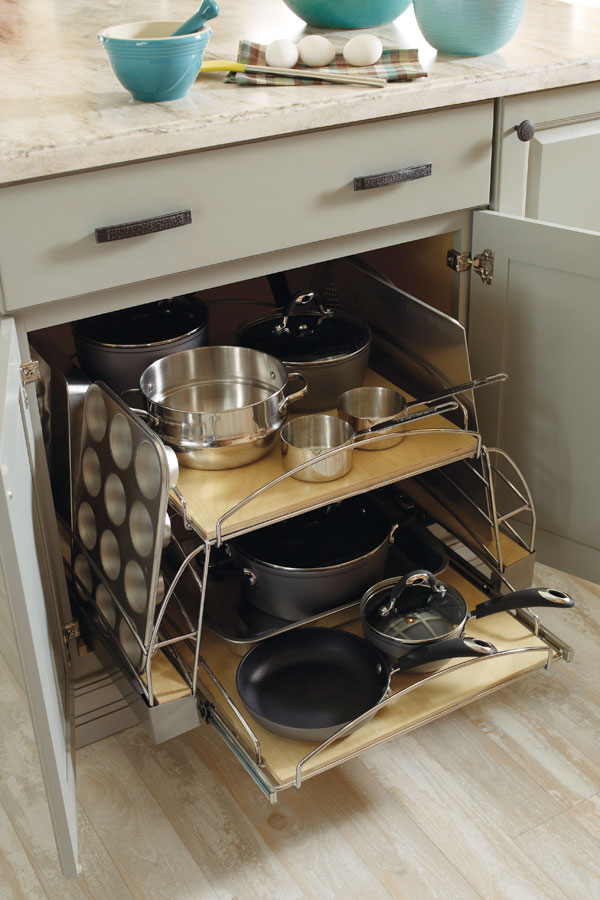 Message Centers are available to capture grocery needs, provide reminders, and organize car keys.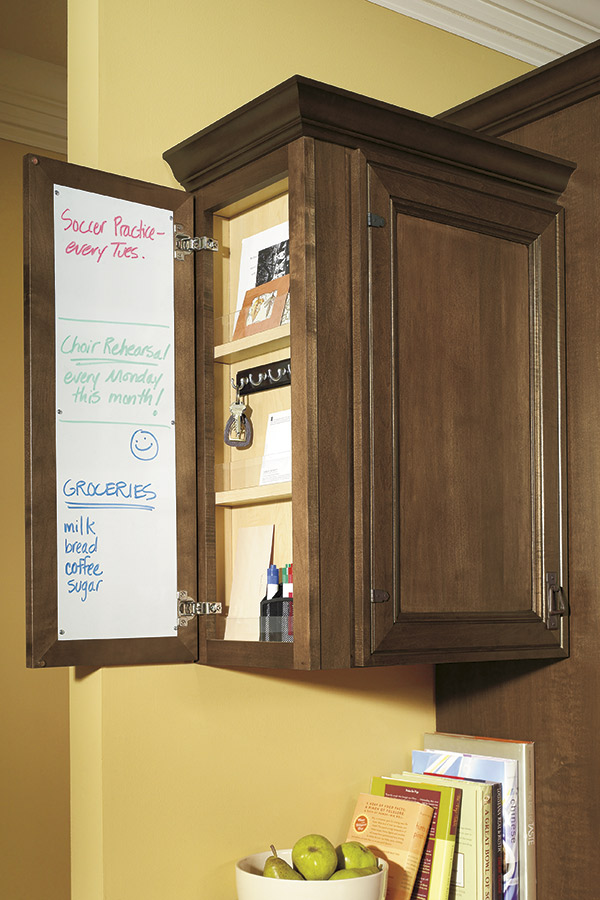 Utility Organizers keep your cleaning supplies in a convenient and easy to find location.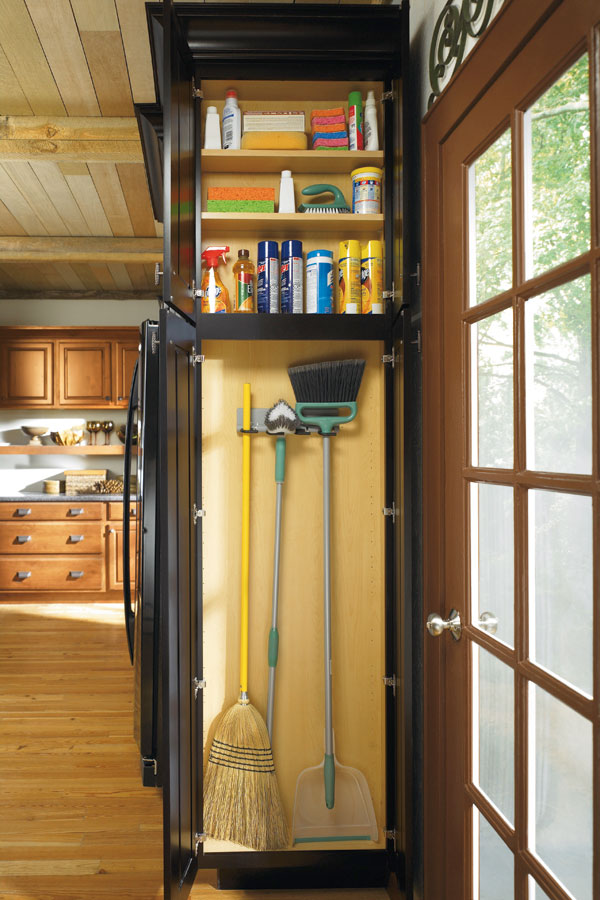 Cleaning Caddys are available for your kitchen sink cabinets. Like the other accessories, they can minimize the normal clutter under your sink.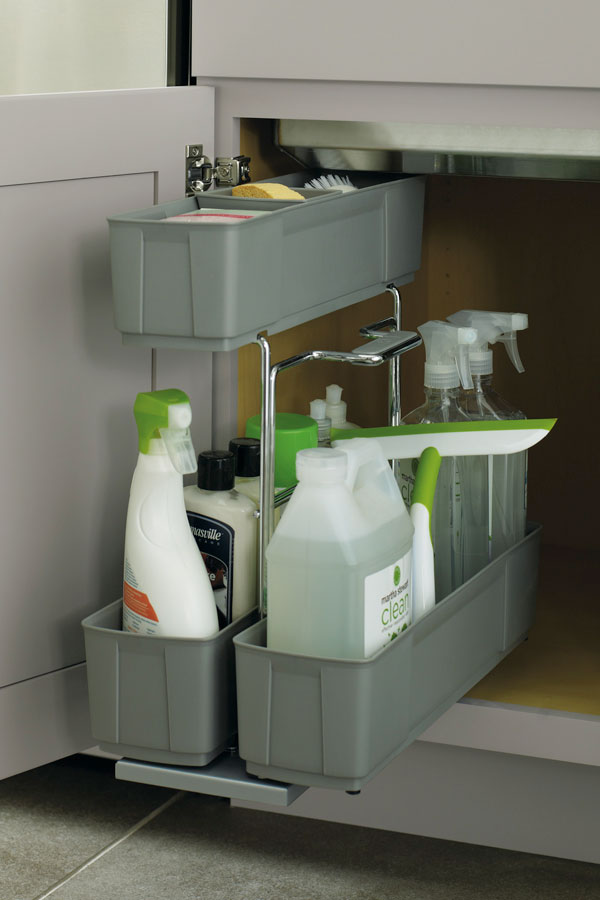 Stop in our Spiceland, Indiana showroom and let our designers help you choose the right accessories for your remodeling project.