Visualize Your Room
Let us help you visualize your room with our 3D modeling software.
Cabinet & Countertop Inspirations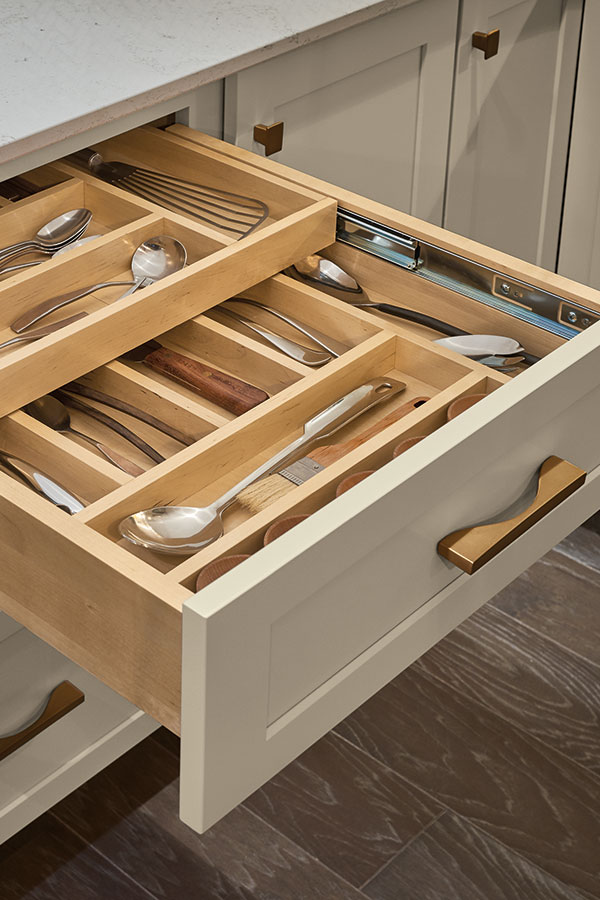 Cabinet and hardware manufacturers continue devising new options to help organize your kitchen. As you plan a remodel, remember to discuss cabinet accessories with your designer ... they will help the efficiency and organization of your kitchen. Here are a few of the items to consider.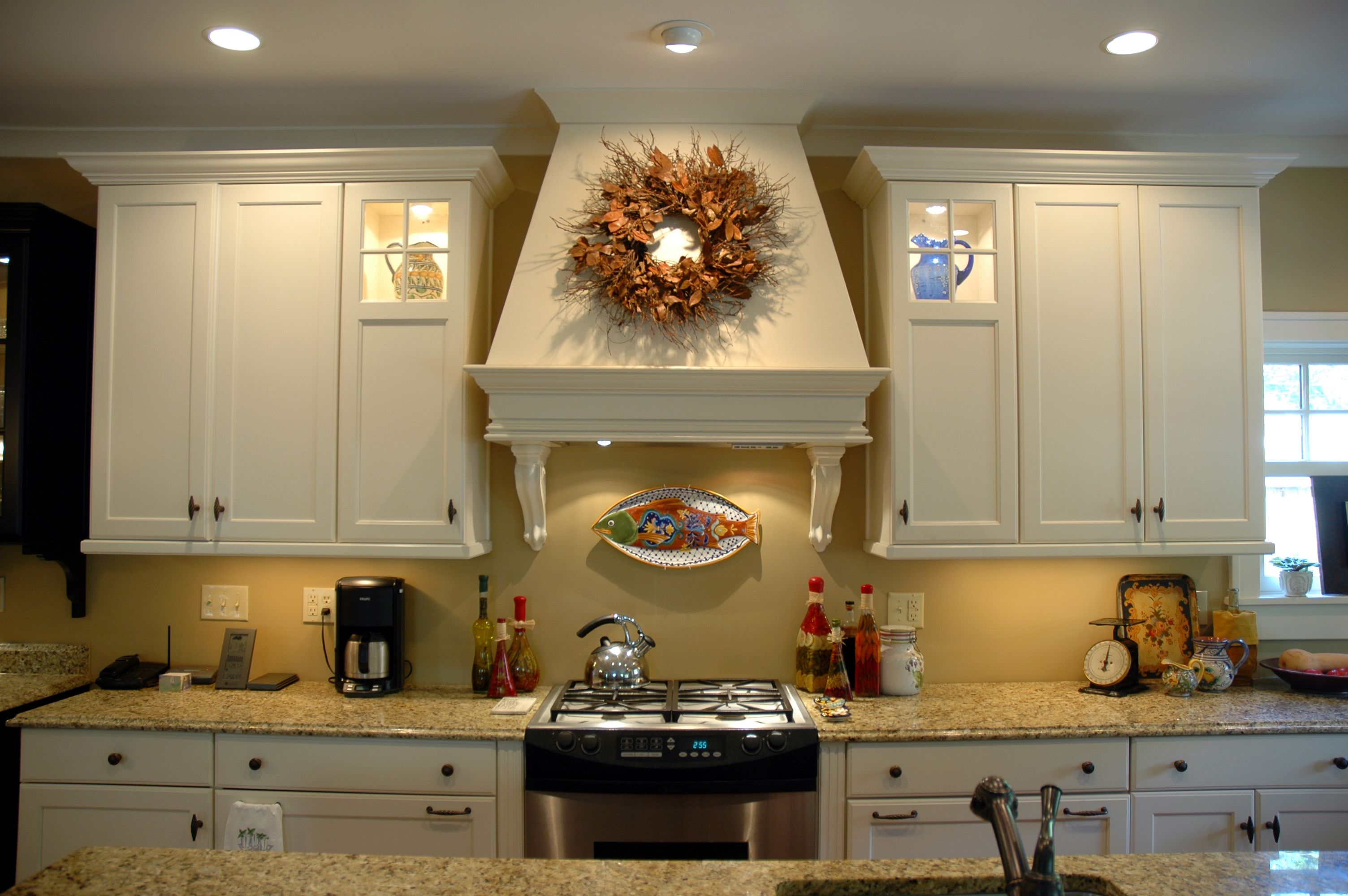 As we wrap up this blog series on range hoods, a few final aspects to consider are:
Range Hood Width -- Regardless of the type of range hood chosen, the range hood should be as wide ... or slightly wider ... than your cooktop. This provides a canopy, or capture area, that effectively traps the heat and impurities as they rise. For a 30" stove, the range hood width needs to be between 30" and 36."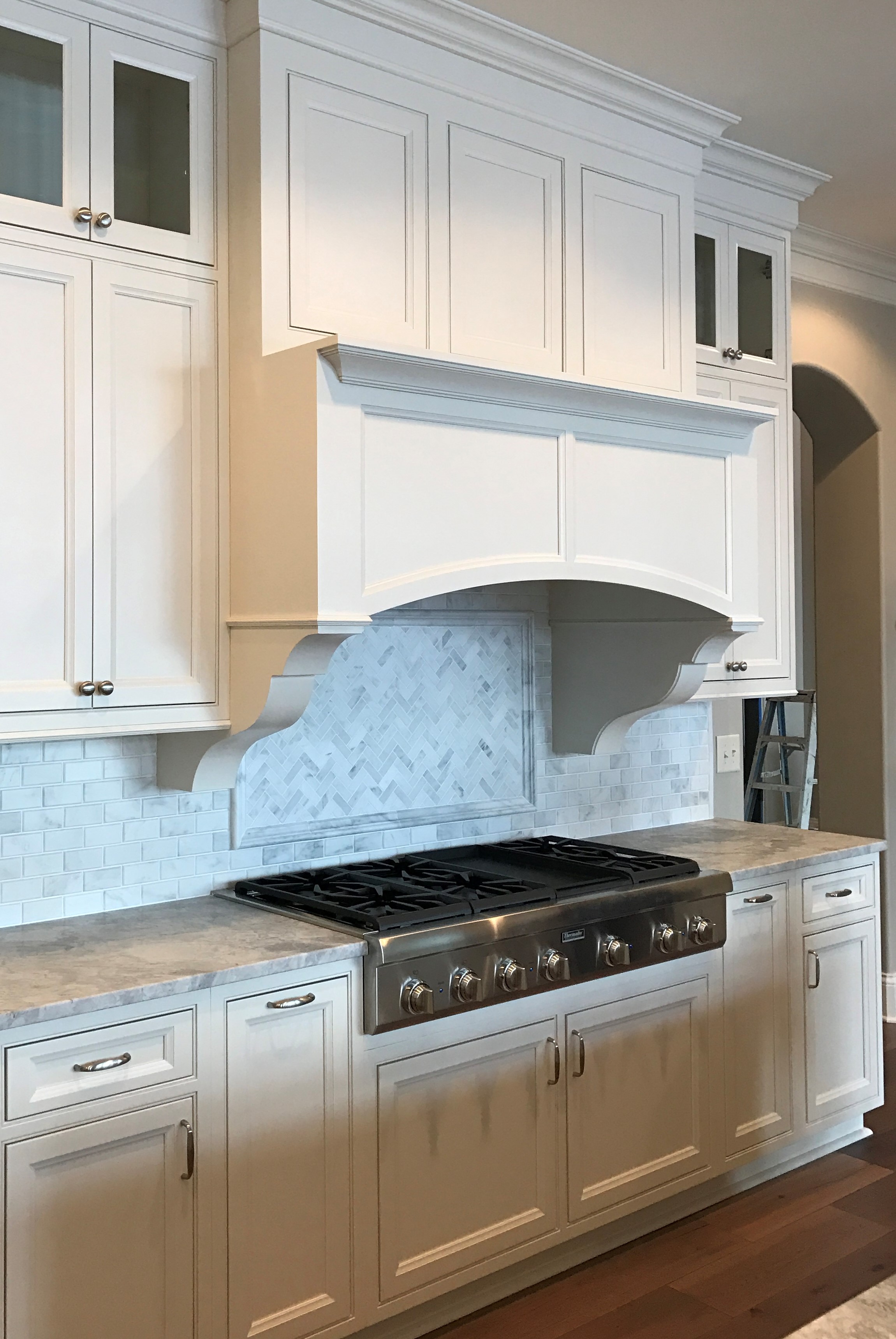 The blower in a range hood is sized, or rated, by CFM ... the cubic feet of air moved per minute. It is important to correctly size a range hood based on your stove, room size, and ductwork. In this blog, we will look at ways to calculate the CFM requirements for your kitchen.
Testimonials
"Sonja and I want to thank you for the great experience that you and your company provided to us throughout the design, manufacture, and installation of our library cabinetry you made for our condo. Our friends and family rave about its quality and appearance. You are all craftsmen and it was a real pleasure watching the project come together during the whole process."
Al & Sonja

"Thanks again for successfully completing our project today. Special kudos to Mike and the other craftsmen at the shop for a job well done. We could not be more pleased with the results. Mike's attention to small, finer details was very much appreciated. He was patient, pleasant and understanding. It's all about the "fit & finish" with us and Spiceland Wood Products did not disappoint. We WILL be doing more business together soon – we look forward to it. Given the opportunity, we will highly recommend SWP to everyone. It was a true pleasure working together."
Wayne & Tonia
CABINETS, COUNTERTOPS & CUSTOM WOOD PRODUCTS