If you are considering a kitchen remodel, you are probably giving a lot of thought to how much it will cost and what you can afford to spend. It is crucial to keep the project affordable so that your budget is not depleted before the work is finished. With this in mind, here are ten steps to help you manage spending during a kitchen remodel.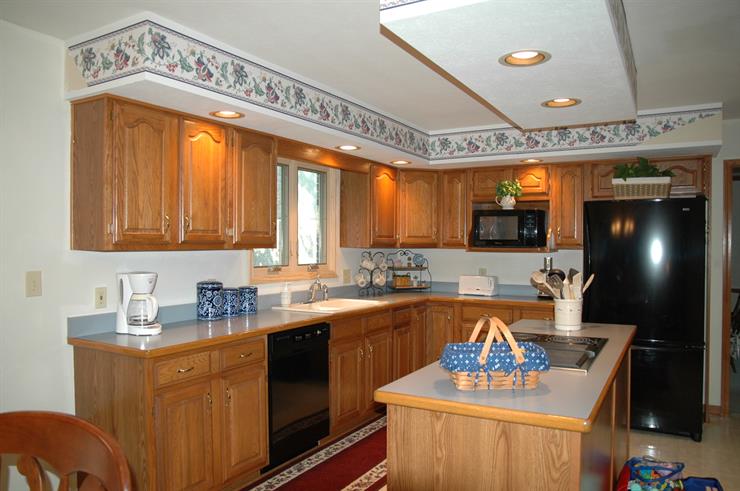 1. Establish a budget and KEEP it.
Determine at the very beginning how much you can afford to spend. If you are working with a design professional or contractor, be upfront with them concerning the parameters of your budget.
Consider how long you plan to remain in your home. If you plan to move within five years, only spend what you can expect to recover when you sell. More can be spent if you plan to remain in the home long term.
Know the home values in your neighborhood. Don't over improve as you are not likely to recoup the costs later.
2. Understand the break-down of costs. In general, a kitchen remodel will equal around 15% of your home's value. Within that budget, you can expect to spend the following:
Cabinets: 35%
Labor: 20%
Appliances: 20%
Fixtures: 5%
Fittings/Other: 20%
3. Plan for the unexpected. Inevitably, there will be surprises, and not the good kind, in most remodeling projects. Plan ahead so that you're not caught off guard if and when it occurs.
4. Prioritize your desires. Write down your priorities so if unexpected costs hit your budget, you can stay focused on getting what is most important to you. Don't forget to consider often overlooked features like crown molding or fancy faucets as they also add to the overall appearance of a project.
5. Factor in the cost of eating out. With the kitchen being out of commission, you will likely eat out more than usual. Plan for this in your budget or make other arrangements to prepare meals.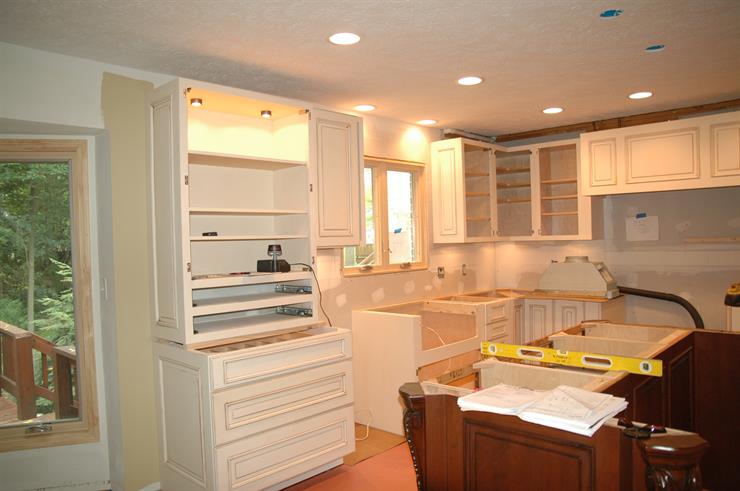 6. Should I stay or should I go? Living in a home that is being remodeled can be stressful. Make a conscious decision on whether to stay in the home or live somewhere else during the renovation. It may be a good time to take a vacation to avoid some of the remodeling stress. If you stay, consider setting up a temporary kitchen in another room in the house.
7. How will you pay for the project? There are a variety of means to pay for a kitchen remodel. These include cash, refinancing your home, or a home equity loan. Understand the pros/cons of each option to ensure choosing the one that best fits your situation.
8. Track your budget. Create a spreadsheet, or whatever works best, to track your budget and expenses. This will help you quickly see if there are any overruns occurring, allowing you to get back on track.
9. Consider sweat equity. If you are able, you may think about doing some of the work yourself. This could help reduce the overall cost of the project.
10. Avoid scope creep. Over the course of the project, you may be tempted to add "extras" or make last minute changes. This can lead to overspending your budget. Don't be rigid, but be willing to say no if it doesn't line up with your priorities and fit within your budget.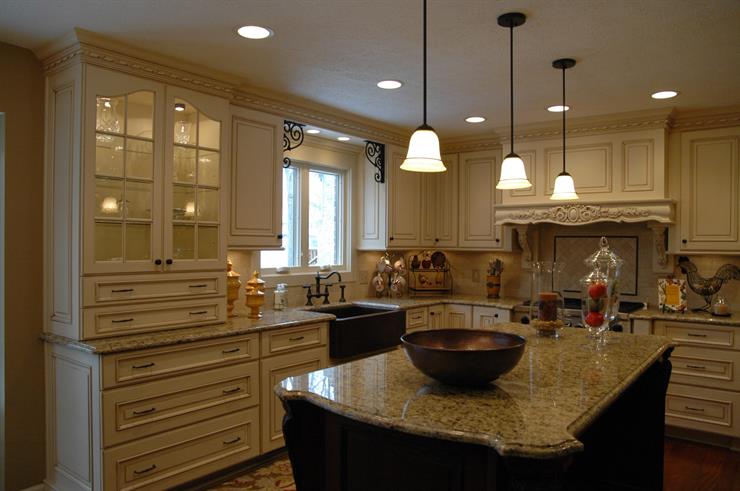 Give us a call at Spiceland Wood Products and one of our designers can help make your kitchen remodel and budget goals a reality.