In many areas of life, we tend to think in terms of the here and now. This is often evident in the areas of buying, building, or remodeling a home. We seek out design elements that are representative of our current stage of life. Life, as we know, is fluid and ever changing. Our situation today may not be our situation tomorrow. That is where Universal Design comes in.
Popularized by architect Ronald Mace, Universal Design is the idea of taking a space, then designing it in such a way that it is functional and practical for all age groups, ability levels, and life stages. With Universal Design, you are designing your home so that it not only works for you today, but also in the future. You are planning with tomorrow in mind.
Universal Design does not need to be clinical or institutional-like in appearance, nor should it be. When implemented correctly, its features will flow smoothly into the overall design of the house, almost to the point of not noticing them. There are a number of areas within the kitchen where you can implement Universal Design and demonstrate that functionality can also be stylish.
Appliances
Microwaves built into base drawers below the counter, making them easier to reach.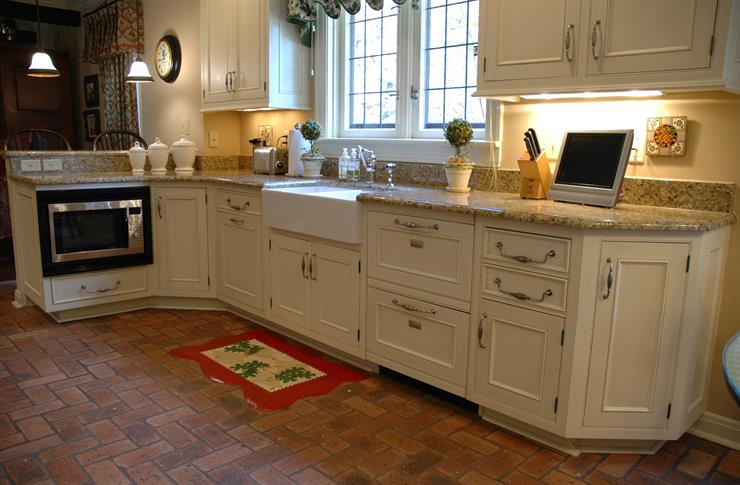 A raised dishwasher to prevent bending over, OR a drawer style dishwasher to make loading easier than traditional dishwashers.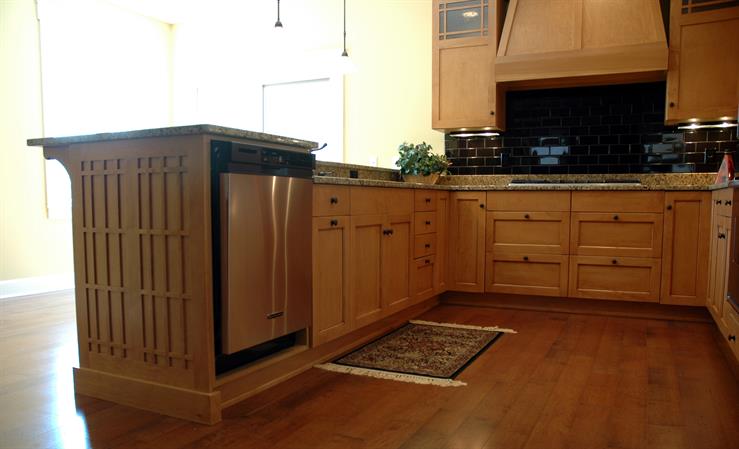 Wheelchair accessible cooktops. Cook with ranges with front or side mounted controls to eliminate reaching over dangerously hot burners. Also, consider having a pot filler installed at the stove to keep from carrying heavy pots of water from the sink.
Wall ovens installed at various levels.
A refrigerator/freezer with the frozen food compartment in a bottom drawer OR a side by side unit.
Cabinets/Drawers
Oversized hardware on doors and drawers which are easier to grab, OR magnetic touch and release cabinet doors.
Adjustable height shelves, pull down shelves, and Lazy Susans.
Open storage or glass doors, making things easier to locate.
More base cabinets with drawers as opposed to doors.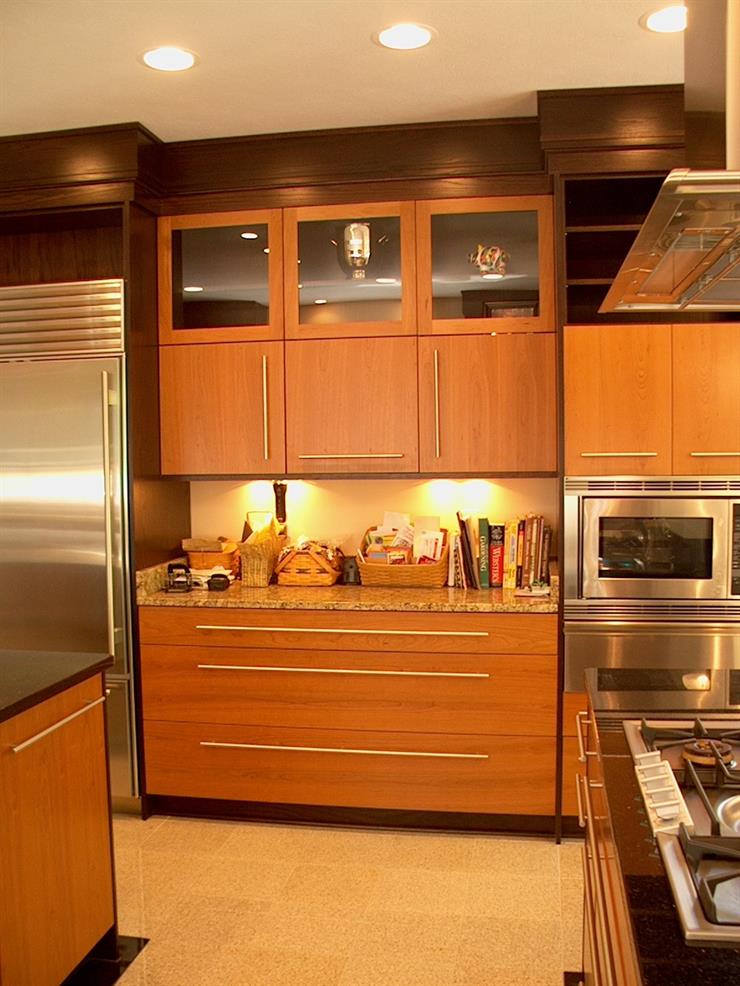 Countertops
Lowered countertops, two tiered islands, or countertops at various heights, making them accessible to everyone.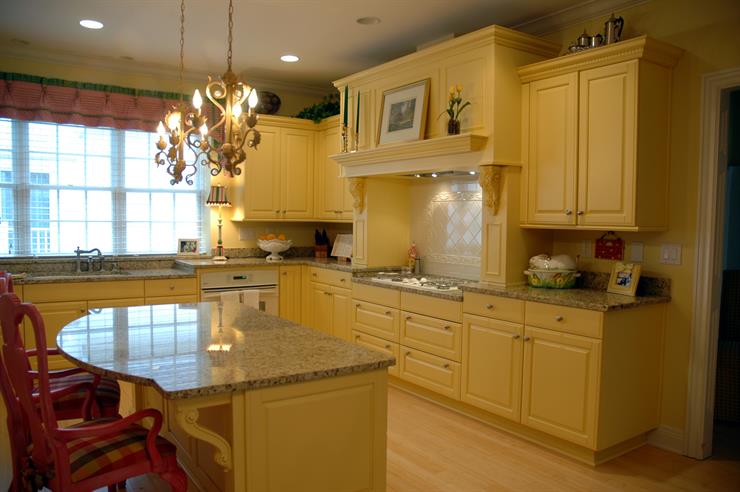 Easy to clean surfaces such as granite of laminate.
Sinks
Open space beneath the sink, giving knee clearance for wheelchairs.
Single lever or touchless faucets.
Variable height sinks between 32" and 40".
Other ideas in Universal Design include lowering light switches, using slip resistant flooring such as cork or ceramic tile, and widening doorways to 36".
Universal Design is all about making sure your home will be as perfect for you in the future as it is today. Implementing this concept in your home design or remodeling project will help ensure your kitchen remains both functional and enjoyable whatever the future may hold. Stop in to our Spiceland, Indiana showroom and let us help in designing an accessible space for you.