Installing a kitchen island is an excellent remodeling project to improve the functionality of your kitchen and add unique design elements to your home. The island can be as simple or elaborate as you desire. Larger kitchens can have multiple islands serving a number of purposes.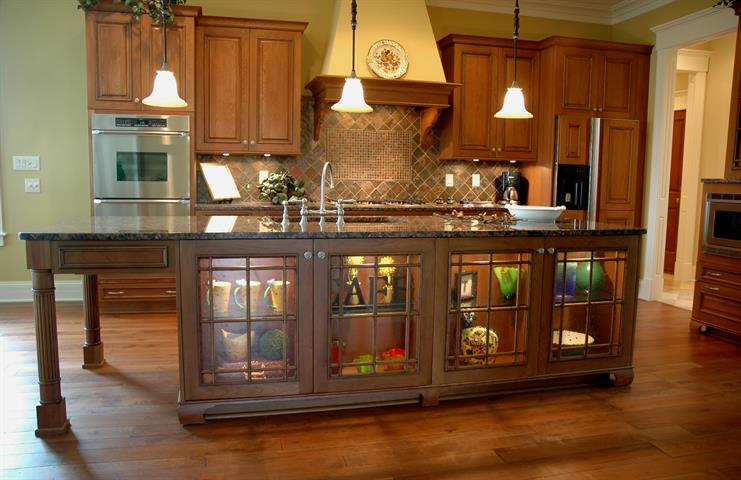 To ensure the island is designed and located correctly, it is important to consider how the island will be used. Islands provide additional storage in the kitchen, serve as a buffet for large meals or entertaining, create incremental countertop/food preparation space, or establish an area for specific tasks, such as baking. In a number of instances, the island incorporates additional appliances, including cooktops, undercounter microwaves, or wine storage. Many islands have an informal eating space for snacks, breakfasts, or quick meals. Understanding your needs will make the island as functional as possible.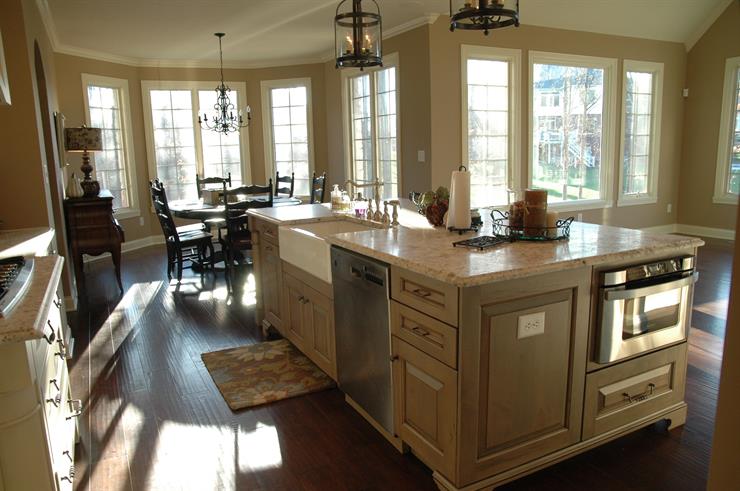 There are a number of items to consider in planning an island addition. The first step is determining if there is sufficient room for an island. Kitchen design guidelines suggest having 36" to 42" walkways between the island and perimeter cabinets. This facilitates movement around the island and ensures the ability to open/close appliance doors. The island also needs to fit with the kitchen's current work flow/work triangle. An easy way to check fit is to layout the island's shape using masking tape or boxes. Then, live with the "imaginary" island for a week to determine if the layout works. The tape/boxes can be adjusted to deal with any shortcomings. If appliances are included in the island, you will need to understand the implications of running electricity/gas to the island. This can be more challenging when the foundation is a concrete slab.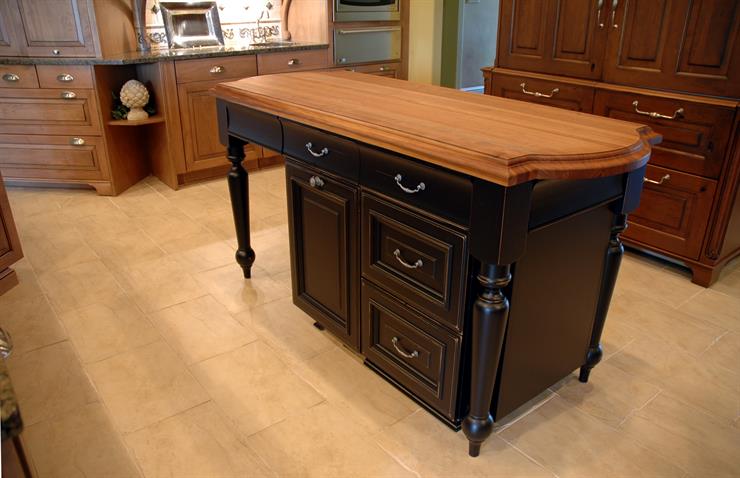 From a design perspective, the island can be very simple or serve as a focal point for the kitchen. The options are virtually limitless. Cabinets and countertops can be chosen to blend with the existing design, or provide a contrasting look using a different style/finish. The island can be designed in a single height, or multiple heights, creating additional interest. A higher level bar top can provide seating at the island and help shield food preparation and clean-up from adjacent living space.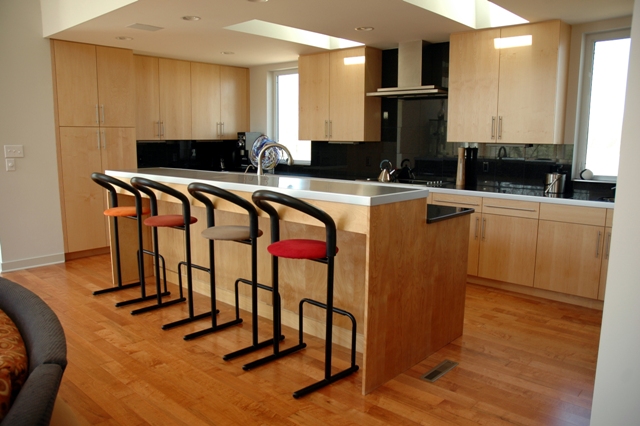 A well designed island will be a valuable addition to your home and increase the enjoyment and functionality of your kitchen.