Installing new cabinets in your home is a great way to update the style of your house as well as increase its value. Updated cabinetry adds charm and functionality to virtually any room in the house, from the bathroom to the kitchen. Cabinets come in a multitude of wood species, finishes, styles, and level of customization. Another variation available to homeowners is the design of the cabinet doors. Cabinet doors are typically mounted to the face of the cabinet in one of three ways ... Inset, Full Overlay and Partial Overlay. Each of these types offer unique benefits.
Inset Doors are set into the cabinet frame and fit flush with the face of the cabinet when closed. This type of cabinet door provides the entire cabinet with a very smooth, sleek look. As the door is flat with the rest of the cabinet, a door pull or knob is needed to open the cabinet. Hinges can either be hidden or exposed on this type of door.
These cabinets have the smallest opening of the three door styles, and are usually the most expensive. However, they provide a look that is unique and timeless. It is also important to note that the expansion and contraction of wood due to humidity can cause rubbing between the door and frame.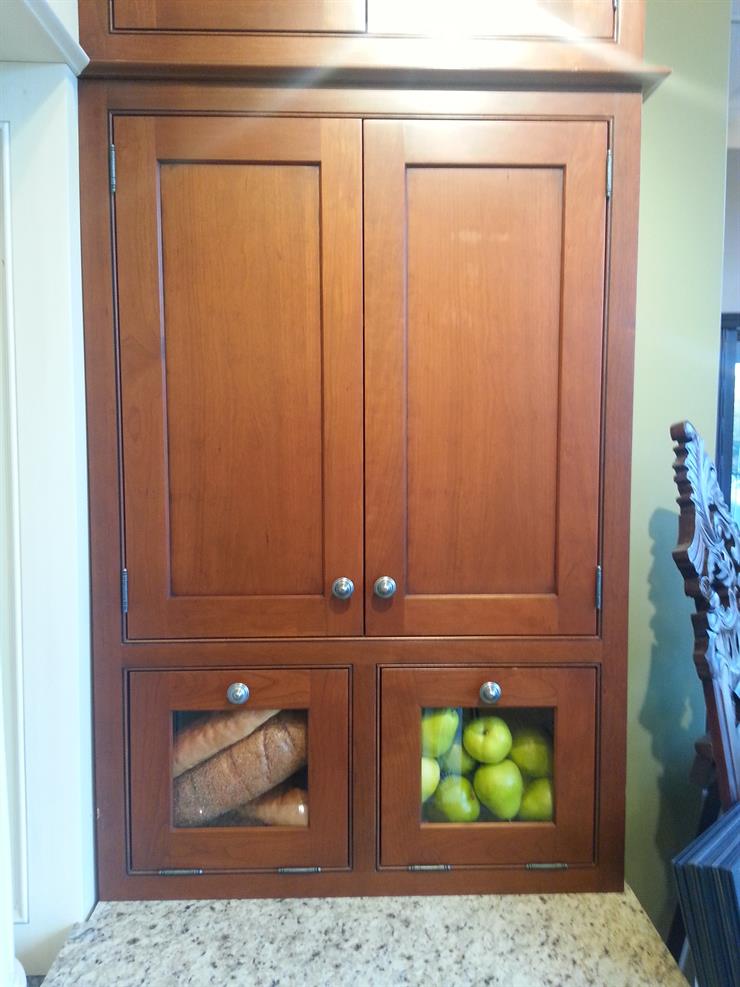 Full Overlay Doors do not sit in the cabinet frame like Inset Doors, but they almost completely cover the cabinet face at a uniform level, making a flat cabinet front. This type of cabinet door offers the largest opening into the cabinets, providing easy access to stored items. Full overlay cabinets have less than 1/8th of an inch between doors / drawers and need a door pull or knob to open. Full overlay doors are a great option for the homeowner who wants cabinets with a sleek look, but doesn't want the higher cost associated with Inset Doors.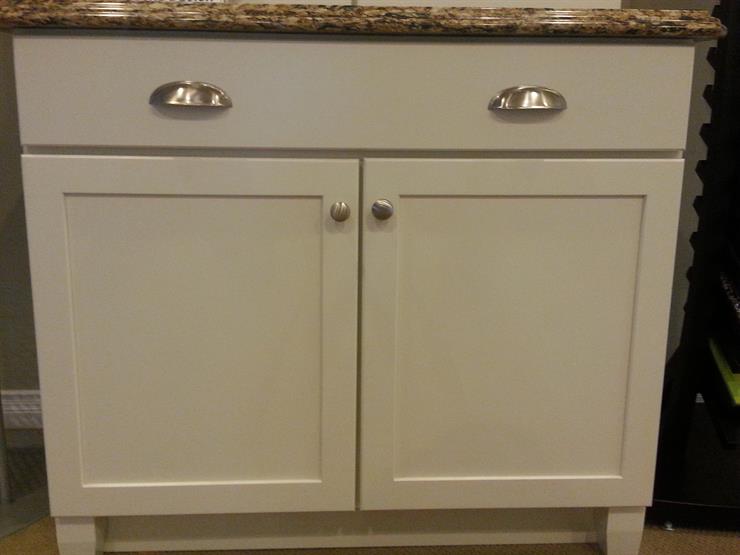 Partial Overlay or Traditional Overlay doors are the most common and least expensive type of door. The door sits on the face of the cabinet and the total area of the doors is smaller than the area of the cabinet face. This leaves "gaps" of usually one inch between the doors where the face frame of the cabinet can be seen. If the door is "back-beveled," door / drawer hardware is not required. However, if the edge of the door / drawer is square, hardware will still be needed.