Kitchen clutter can be conquered using a variety of cabinet accessories. Over the next couple of blogs, we will highlight a number of available options.
The kitchen that follows was designed, constructed, and installed by Spiceland Wood Products. To meet the homeowner's desires, a number of accessories were incorporated to increase functionality.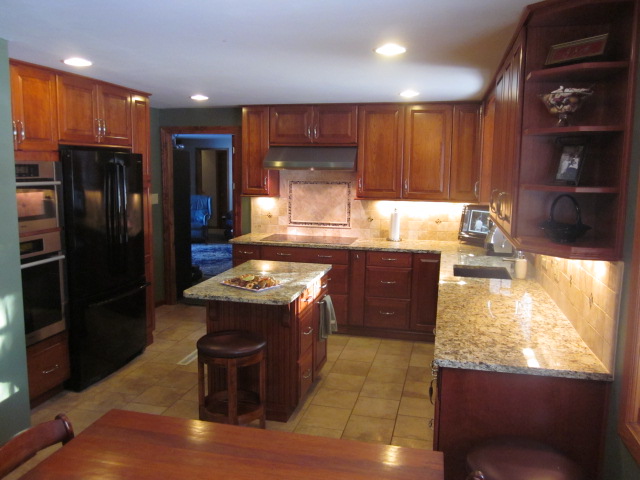 Now, let's take a peek inside the cabinets to find the accessories.
Spices: Finding a good place to store all of the spices and seasonings needed by any good cook can be frustrating. Here is a Wall Shelf Spice Organizer included in our design. Storing spices in a wall cabinet will keep them away from damaging moisture and cooking oils. The homeowner's spice organizer is located in a cabinet next to the cooktop, enabling easy access during cooking sessions.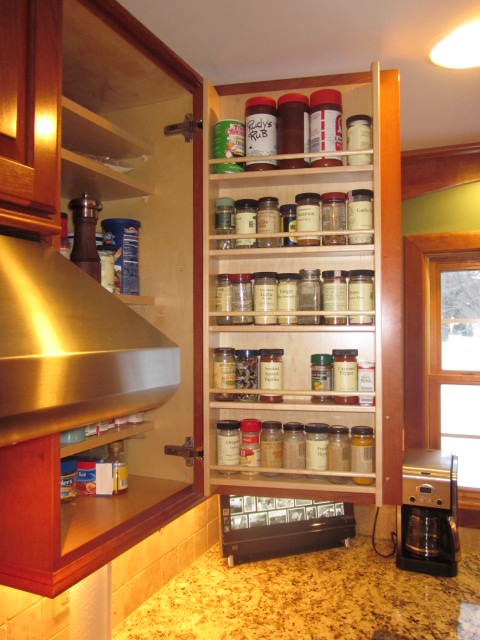 Pots and Pans Storage: One of the most popular trends in kitchen design is locating the cooktop in a drawer cabinet. The drawers allow for convenient storage of large pots and saucepans. The drawers can utilize vertical dividers or pegs / peg board to hold the cookware in place. Located under the cooktop makes the pots and pans easy to reach.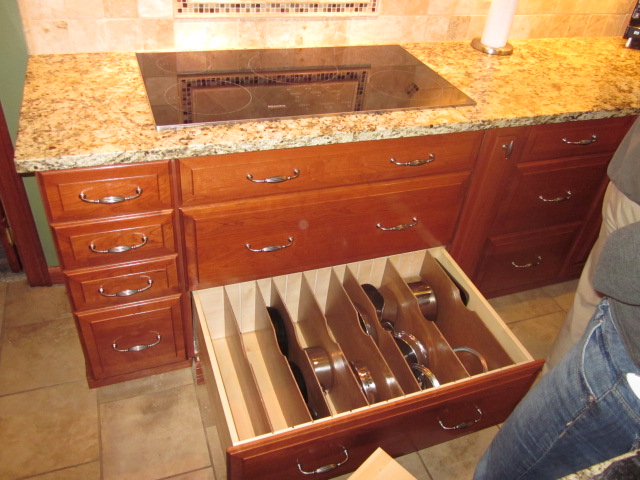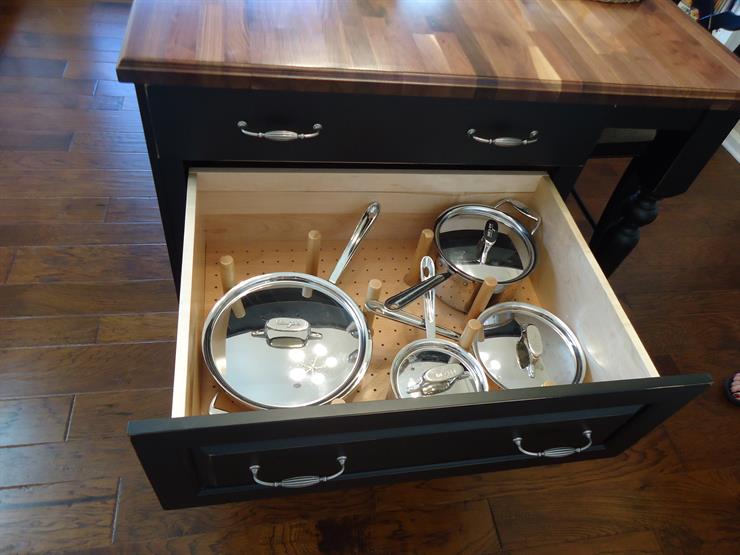 If you don't have these accessories, don't worry. In most cases, you can add these accessories to your existing cabinets.