This is the final installment of options to better organize your kitchen. Read on for more information on wastebaskets and knife storage.
Wastebasket Pullout: How many times do you wish your kitchen wastebasket was out of sight? You can hide it. In almost all of our kitchen designs, we include a wastebasket pullout. Placing the wastebasket inside a cabinet keeps it readily accessible, while making it invisible when not in use. The pullout typically has two wastebaskets ... one for trash and one for recycling. This accessory can also be incorporated in other cabinets throughout your home, including the laundry room, bar and home office.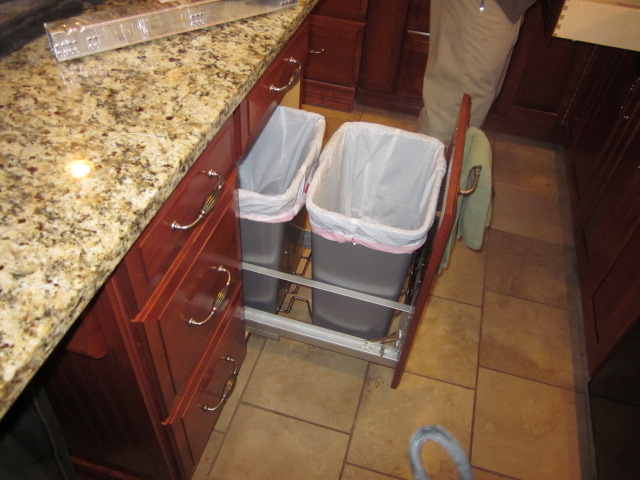 Knife Storage: Have you ever reached into a cabinet drawer and gotten stabbed by one of the knives stored there? Accessories are available to solve your knife storage ... keeping them organized, covering their sharp edges / points, and preventing damage to other utensils in the drawer.