Continuing our series of posts on winning the battle with kitchen clutter, let's look at the options to organize cookie sheets and your everyday cutlery.
Cookie Sheets: Because of their size, cookie sheets can often be an awkward item to store. Placing them in a base cabinet with vertical dividers makes storage a cinch. Locating the dividers in a cabinet near the oven puts the correct tray at your fingertips, right when you need them.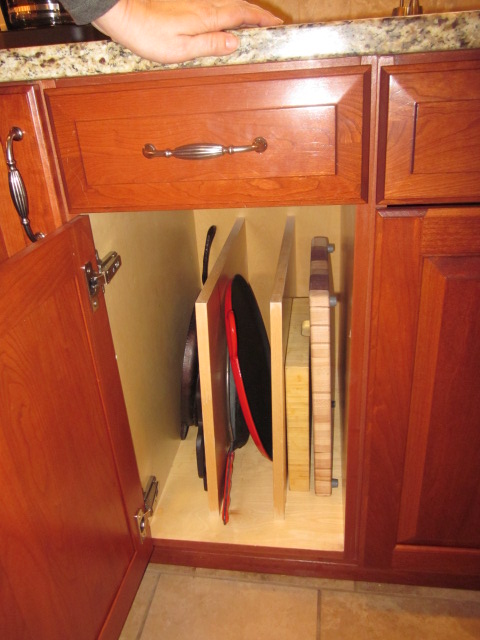 The space overhead in a tall cabinet or above the refrigerator can be under-utilized. It may even become a collecting spot for odds-n-ends or seldom used items. These can be excellent locations to install dividers to hold trays, pans, or unused oven racks.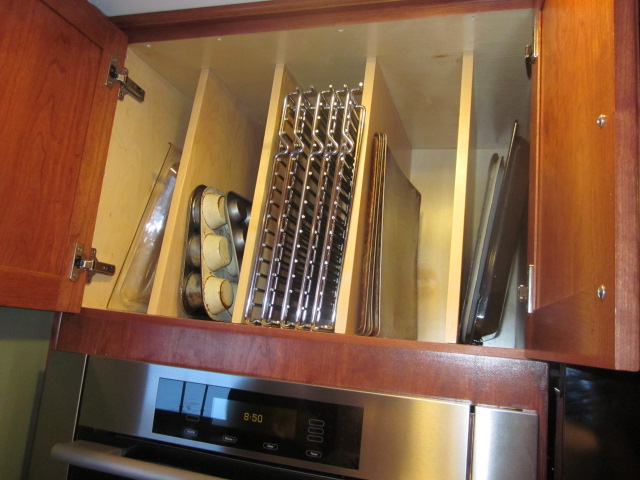 Cutlery: How often do you get tired of messing with the constantly shifting plastic cutlery dividers purchased from your local superstore? The cutlery divider can be built right inside the drawer to fit perfectly. Placing this drawer near the dishwasher or dining table will further improve its convenience.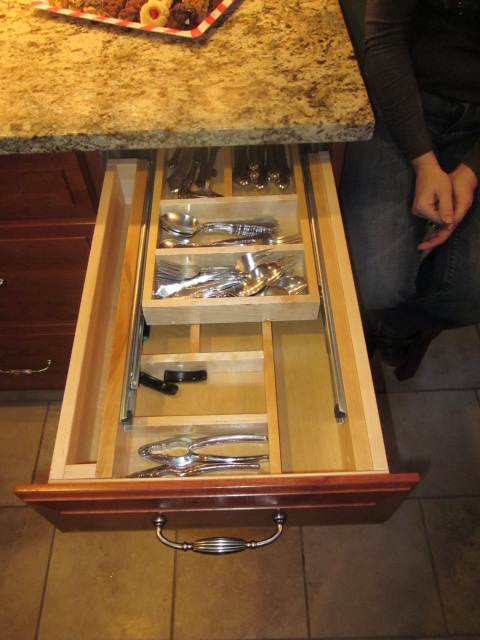 Keep an eye open for our final installment on conquering kitchen clutter.