Kitchen layouts come in an almost endless variety. However, almost all layouts are derived from one of five basic designs. Each layout is designed to create an efficient work triangle ... the path between the three primary work stations in the kitchen -- food storage, food preparation/cooking, and clean-up. The five basic layouts and the associated benefits for each are detailed below.\
L-Shaped Kitchen is created by running cabinets along two adjacent walls. There are a number of benefits to this layout, including

Very flexible design allowing appliances to be placed in a variety of locations
Efficient work area with the three stations in close proximity to each other
Ideal for large families or entertaining as it can open to a table or nearby room, making it easy for the cook to interact with guests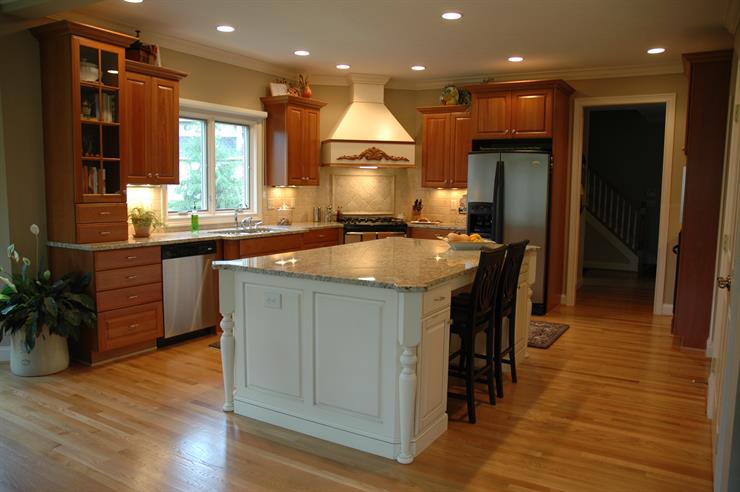 A Galley Kitchen consists of cabinets on two parallel walls. This layout is the most efficient as it allows plenty of room for preparation and moving between the various kitchen work stations can be as easy as turning around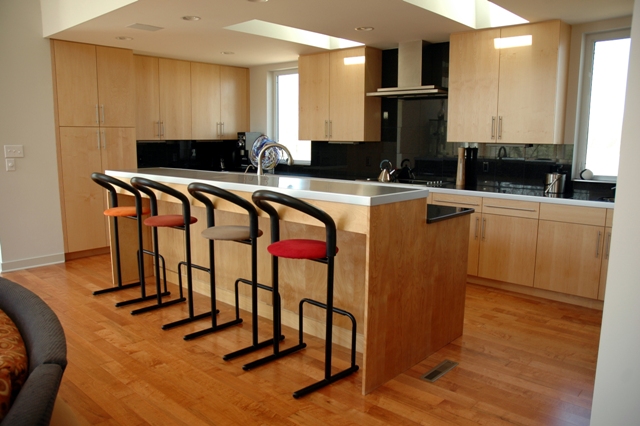 This layout is great for smaller kitchens, keeps the appliances close to one another, and makes cooking easy. On the downside, the work triangle is in the traffic pattern, unless one end is closed off. You also need to ensure at least four feet of space between the cabinets. This allows doors/drawers on each side of the room to be open simultaneously.
U-Shaped Kitchens are another versatile layout. Using three walls in the kitchen, the work stations can be spaced throughout to provide convenience and efficiency. Benefits include providing an abundance of countertop space, the work surfaces are continuous, and is ideal for people who use their kitchens frequently. The layout's shortcomings can include not being ideal for entertaining or accommodating multiple cooks.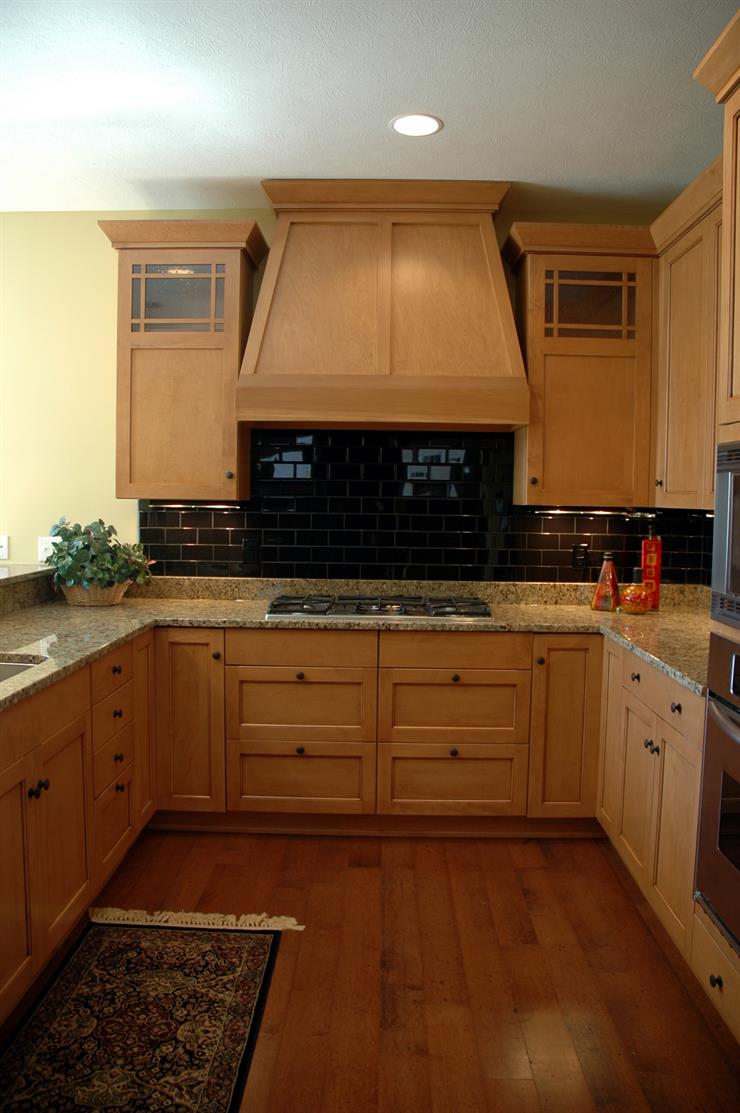 G-Shaped Kitchens are very similar to U-shaped, using three walls of the kitchen. The key difference is the addition of a peninsula or partial fourth wall that includes additional cabinets and countertop space. Benefits are similar to a U-shaped kitchen, including plenty of storage, long, contiguous countertops, and the ability to convert one leg of cabinets into a breakfast bar. This layout can often accommodate multiple cooks in the kitchen.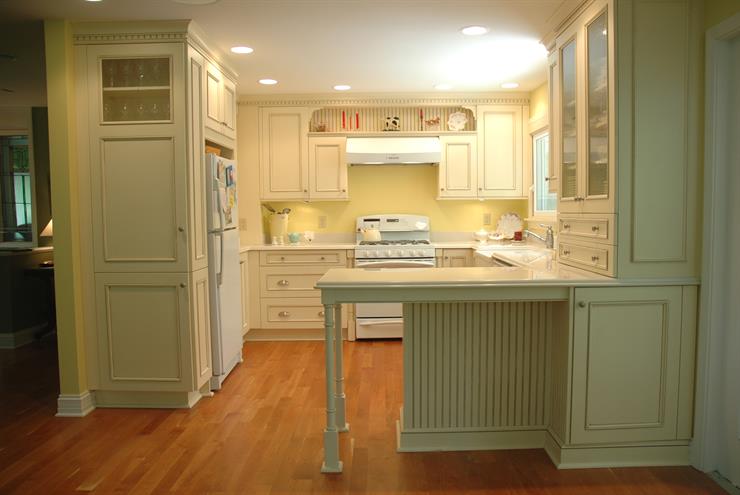 Single Wall Kitchen has cabinets and appliances lining one wall. It is a simple solution for narrow rooms or small kitchen spaces. Typically, the sink is located in the middle of the wall, with the refrigerator and stove on each side. While it is the most space-saving layout, it is the least efficient, requiring the cook to walk from one end of the room to the other.