If you have looked at kitchen cabinets for any amount of time, you're very much aware of the myriad of options that are available. From wood species to paint, stain, and glaze finishes, your choices can seem endless. Lest you think your decisions are confined only to the cabinet's exterior, here are just a few examples of what can be done inside your cabinets.
Tilt-Out Sink Trays take the drawer front and transform it into storage that is not only convenient but also out of sight. Small items such as jewelry are kept safe in these trays while items such as soap and scouring pads stay close by for use and hidden when not needed.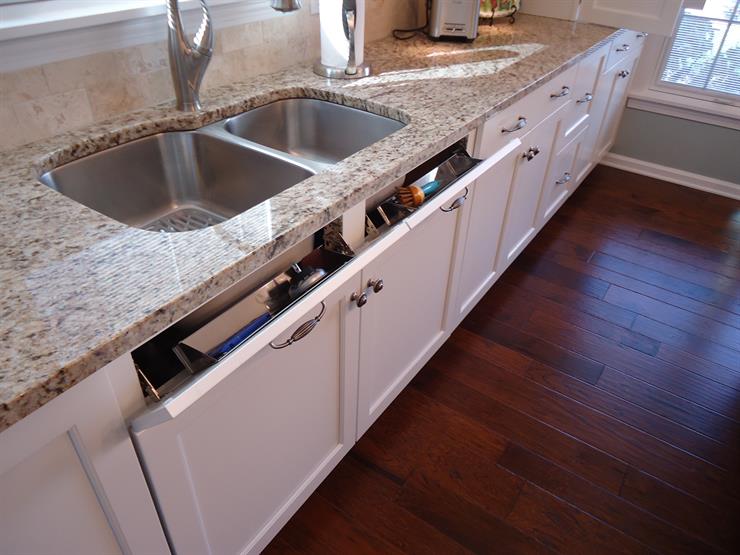 Spice Racks incorporated into a kitchen design can eliminate the jumbled mess that often occurs when numerous bottles of spices inhabit one cabinet, saving you time and frustration during meal prep. They are available in different forms, including simple drawer inserts, shelves on the back of cabinet doors, and dedicated cabinets. They can also be hidden behind decorative molding or legs.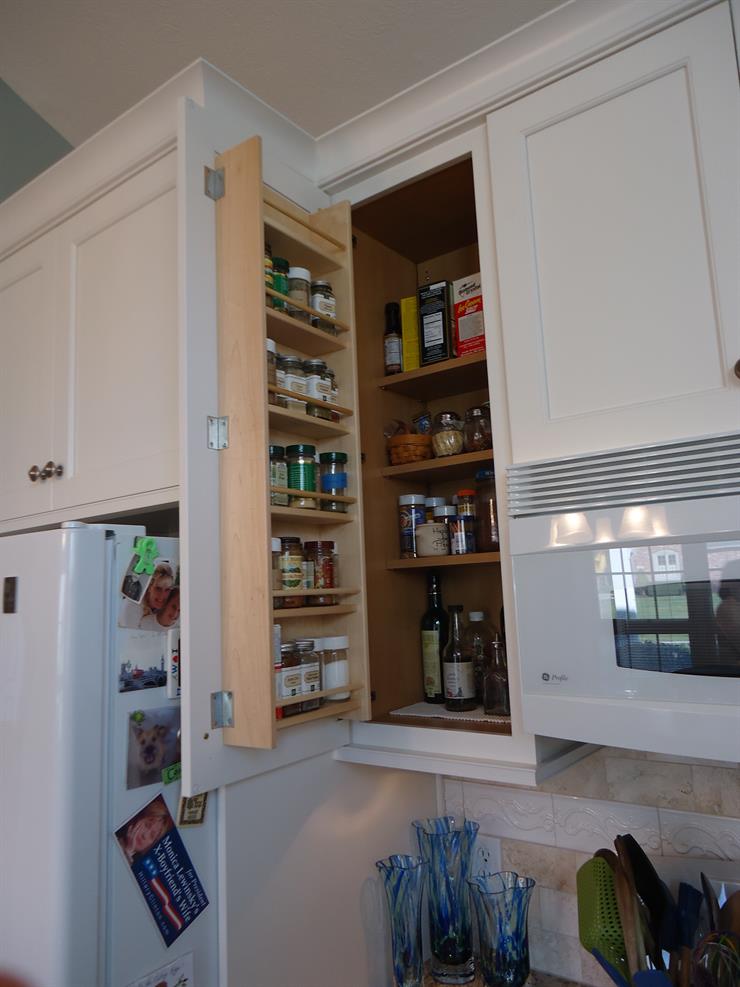 Waste Basket Kits keep the trash can hidden in a base cabinet, allowing a cleaner look in your kitchen. Multiple bins can be included for purposes such as recycling or housing soiled kitchen linens.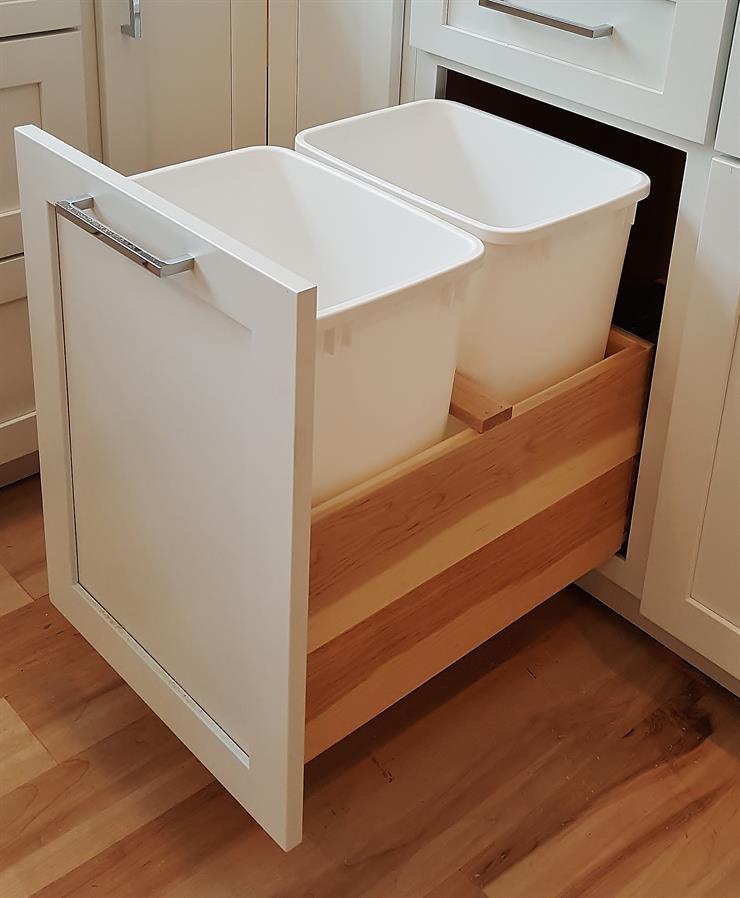 There are a variety of Cutlery and Drawer Organizer Trays available in numerous sizes and designs. Some are even designed to protect valuable silverware or provide safe storage for sharp knives.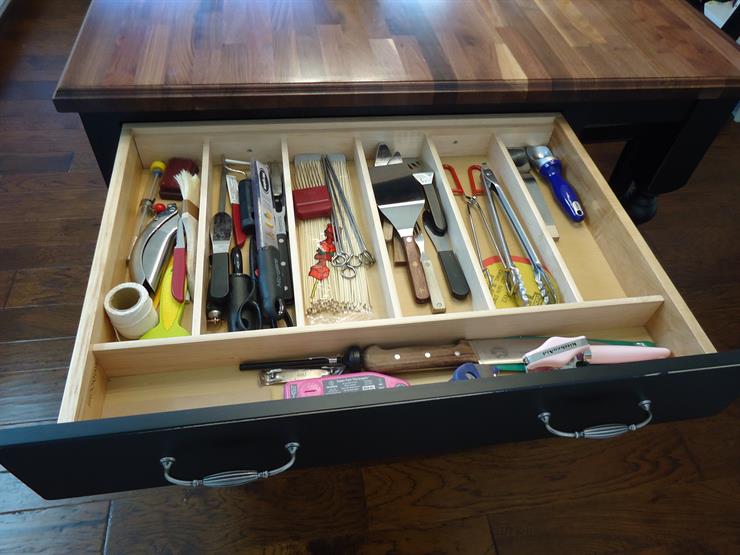 Vertical Tray Dividers create partitions for items such as cookie sheets, serving trays, and baking pans. Not only does this make storage more convenient, but retrieving them when needed is much easier.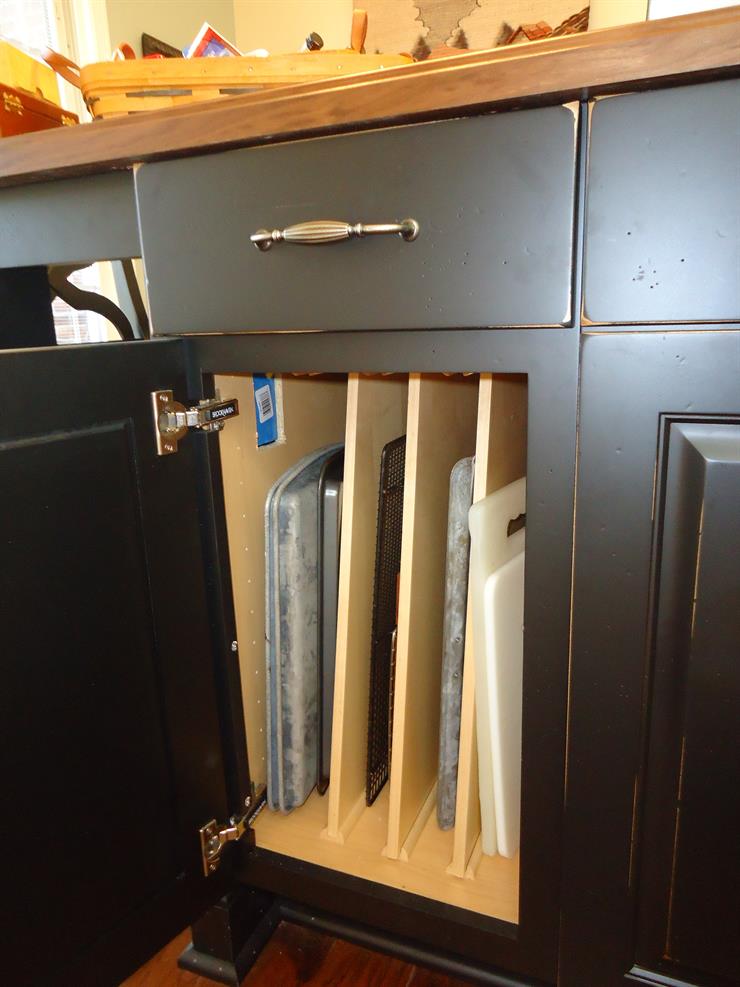 The options do not end here. Whether it be an Appliance Garage that provides out-of-sight storage for small countertop appliances, Rollout Trays that maximize the storage space in your base cabinets, or a Lazy Susan that allows for easy access of dishes or pantry items, there is no shortage of ways to fit your cabinets to your needs, giving them that personal touch.
Stop in at our Spiceland, Indiana showroom and let our designers show how to get the most out of your new cabinets.