Choosing a sink is one of many decisions facing a homeowner in a kitchen remodeling project. When picking a sink, it is important to consider style, usage, and budget. A short primer on the most common sinks and the mounting options follows.
Stainless steel sinks are the most popular choice and come in a variety of configurations ... single bowl, double bowl, apron front and different bowl depths/shapes. Stainless steel is affordable, easy to clean, and is more forgiving if a glass is dropped on it. The thickness of stainless steel sinks is denoted by gauge. The lower the gauge, the thicker and more durable the stainless steel. For example, a 16-gauge sink is thicker than an 18-gauge sink. With regards to style, stainless steel fits nicely with stainless steel appliances and the clean lines of modern kitchens.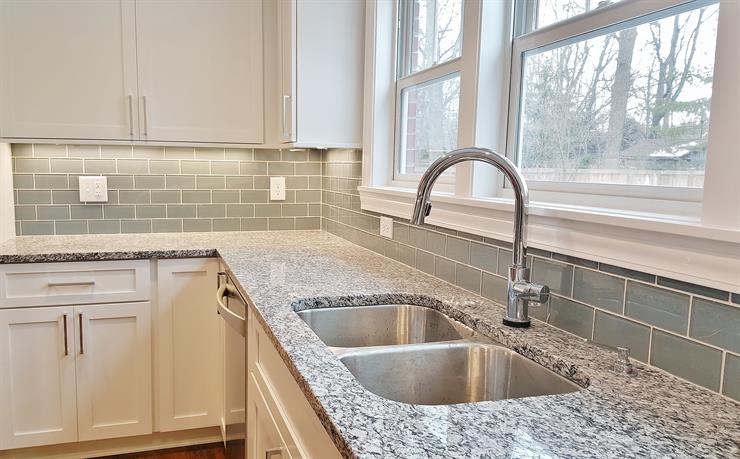 There are a few objections to stainless steel, including a "cold" feeling, potential to get dented (mostly for thinner gauge stainless steel), and being noisy. Sound deadening material is applied to most sinks to help absorb sound.
Solid surface sinks seamlessly integrate the sink into the countertop. Without a seam, there are fewer places for kitchen debris to collect, making clean-up easy. Solid surface has a "warmer" feel than stainless steel, but is typically more expensive. Like stainless steel, items are less likely to break when dropped on it. On the downside, these sinks can get scratched and nicked during use, but most of these scratches can be buffed out. You also need to be careful when transferring hot pans directly from the cooktop to the sink, as this can damage solid surface material.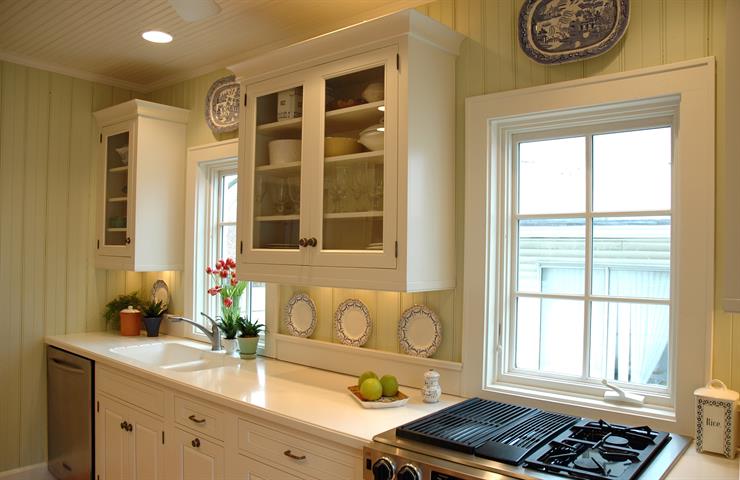 Composite sinks are increasing in popularity. These sinks are made by combining a stone material (granite, quartz, slate) with an acrylic binder. This material makes the sink very hard and resistant to scratching. Unlike stainless steel and solid surface sinks, this material is not forgiving when a glass is dropped on it. Numerous shapes are available, but the color palette is more limited.
Porcelain enamel over cast iron sinks were once the standard in the kitchen. While not as popular as in the past, these sinks still provide great variety in style and colors. A high quality porcelain sink can last 25 - 30 years. Similar to composite sinks, any item dropped in the sink is likely to break, making the usage of a sink mat a good idea. The enamel can get scratched and wear over time, which may not make this sink the best option for hard use. Finally, the cast iron does not retain heat well, making it necessary to replenish hot water when washing dishes.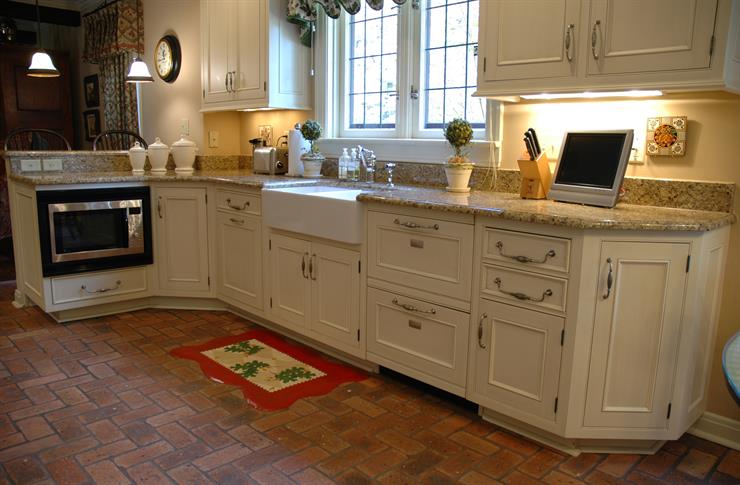 Sink Mounting Options - There are two predominant methods for mounting a sink.
Drop-in/Top-mount is the traditionally used method and entails dropping a self-rimming sink into a cutout in the countertop. This method is the easiest installation and requires limited expertise. Due to the rim on the sink, it will need to be caulked during installation and periodically over the life of the sink. The rim also makes clean-up more difficult.
Undermounting sinks is becoming the most popular method. In this method, the sink is attached from underneath the countertop. This method is more expensive and typically requires a professional installer. The benefit of this type of mounting is very easy clean-up as items can be swept right into the sink for disposal.