We don't often think about the kitchen sink in terms of anything glamorous. After all, its purpose is almost entirely utilitarian. It washes everything from dirty dishes to dirty hands. You may use your sink for basic things, but that doesn't mean the sink itself has to be basic. Today's kitchen sinks are created to not only look appealing but also make your time in the kitchen more enjoyable. With options in accessories and sizes, your sink can have its own sense of style.
More than just a basin for piling dirty dishes, today's sinks offer a variety of convenient options for the busy homeowner. Custom cutting boards made to fit inside the sink offer a place to prep veggies and fruit near the sink, making clean up quick and concise.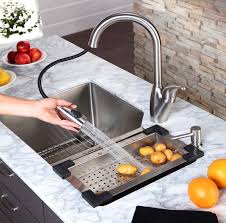 Looking for a way to keep everything handy AND save space? Some sinks offer accessories where everything from your soap dish to your utensil holder can attach anywhere on the basin.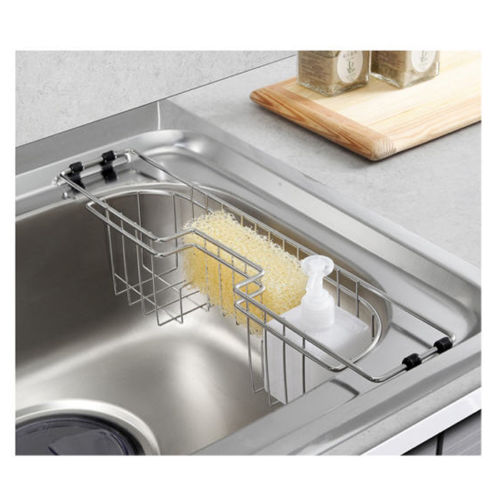 Metal grids made for the bottom of the sink not only give produce a resting place while washing but also protect the sink from the scratches or scuffs of pots and pans.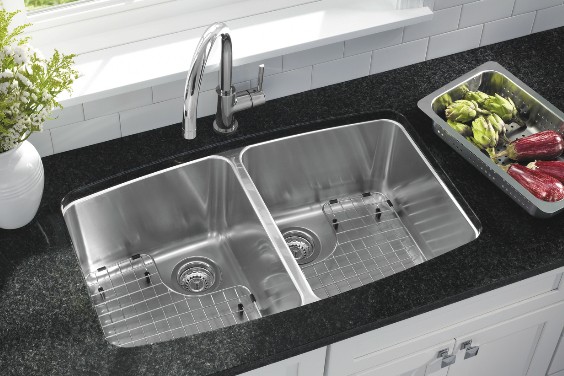 There are sinks available with a built in knife block and a cubby for larger kitchen utensils, such as spatulas. Other options include hanging racks for dish clothes and sponges as well as built in colanders.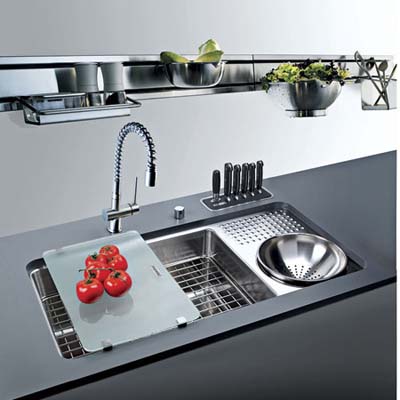 Besides the various accessories, the size and shape of your sink can be personalized for your kitchen needs. The more standard double bowl sink is still very popular and quite practical in some kitchens.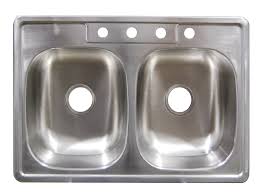 Other kitchens are ideal for a larger deep basin sink or perhaps an apron front sink, which looks right at home in both traditional and contemporary settings. If countertop space permits, some may prefer a three-bowl, multi-depth chef sink. Before deciding, consider the size of your kitchen as well as how you will be using your sink. A large sink might be overwhelming in a small kitchen. Also, if you primarily use a dishwasher and only wash occasional dishes, a single bowl would likely be a better choice for you as opposed to someone who hand washes most of their dishes. They would benefit better from a double bowl sink.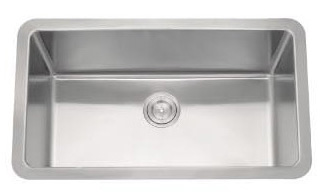 There are many decisions throughout the kitchen remodeling process, including choices regarding the kitchen sink. Our designers can help you navigate these options to make the best decision for your home. Give us a call or stop by our Spiceland Indiana showroom.