We recently completed a kitchen and master bathroom renovation with Glenn Gareis at GMG Architects, Tom Vriesman of Design Studio Vriesman and Randy Green of Green Trade Contracting. The clients purchased a home in Indianapolis' Meridian - Kessler neighborhood and made substantial updates to the home's layout and finishes throughout the house.
Overall, the homeowners' objectives were to open up the layout of the living areas and update the look and functionality of the kitchen.
Working through the project details, specific appliances, and cabinet accessories, our kitchen designer went through our process to create a final design that best fit the clients' wishes. To help our clients' visualize the end result, we use 3-D design software to create realistic looking elevations. The final elevations shown below are all computerized renderings.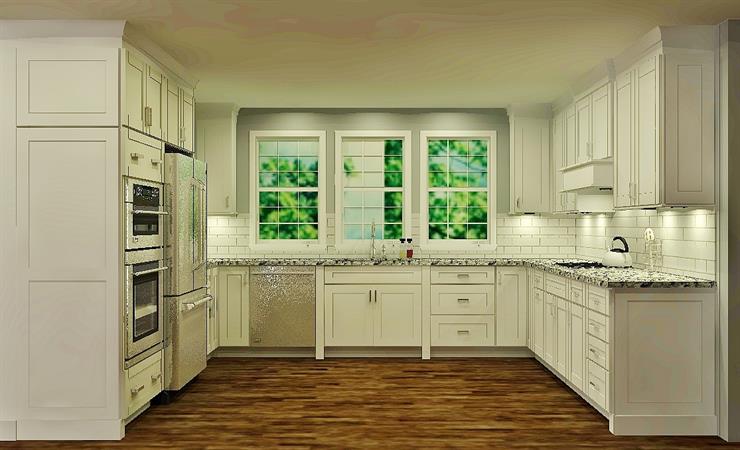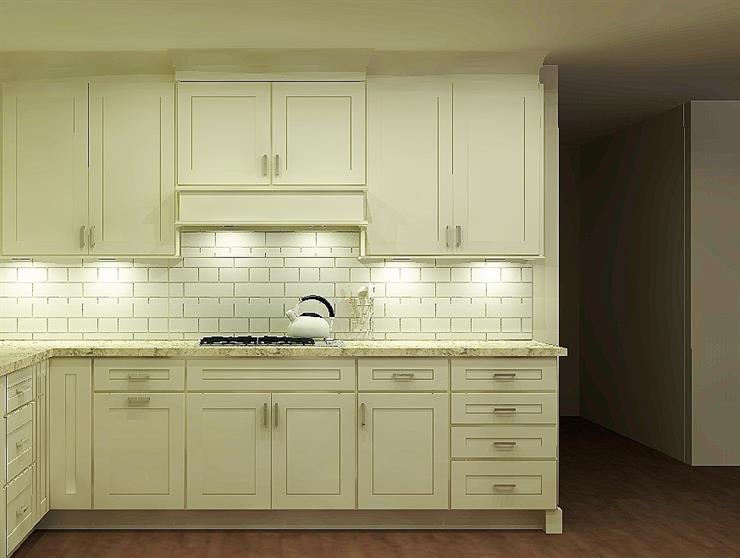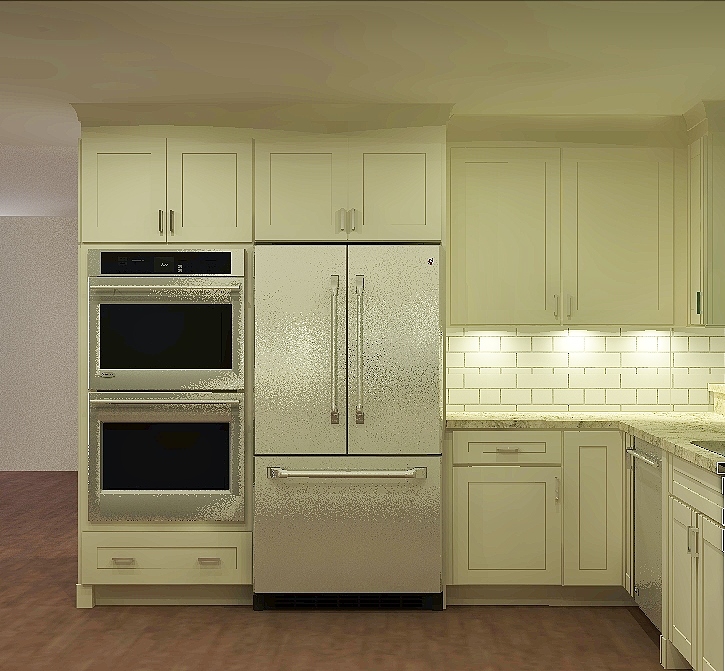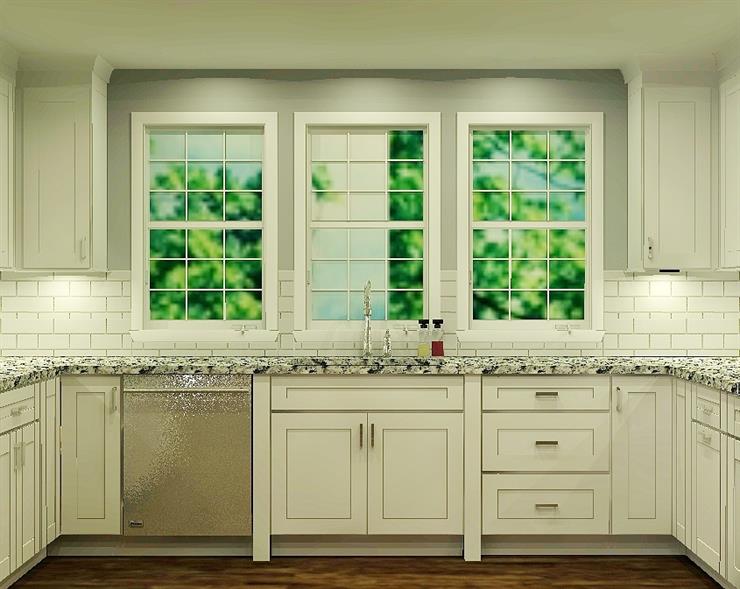 Out of several cabinet lines we offer, the homeowners chose a line of cabinetry to best balance price and quality. They selected a white painted finish and a clean, Shaker door style. Square, chrome pulls were used throughout the kitchen to give a clean, transitional look. Granite countertops were in a complementary color. The homeowners also incorporated a number of cabinet accessories, including a cutlery divider, waste basket pullout, baking tray dividers, and rollout trays.
The final result looks stunning. After all the dust and construction was complete, we took the below photos of the finished project.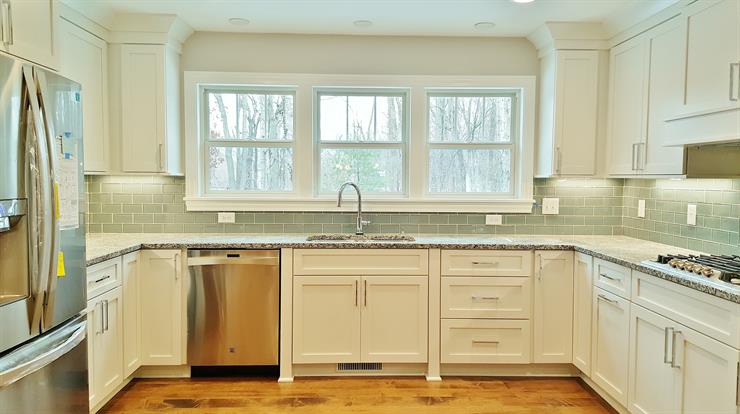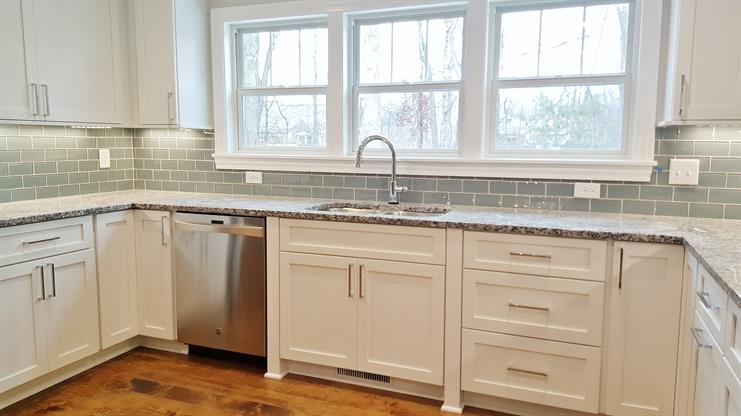 Decorative columns were placed on both sides of the sink to create a more balanced feel to the kitchen.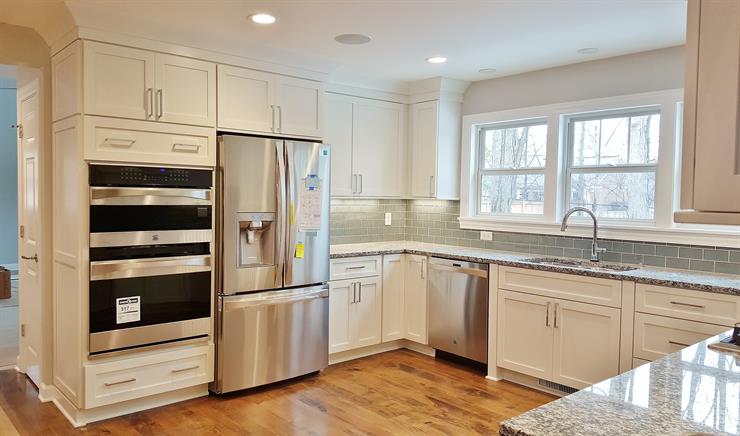 Stacked crown molding was taken up to the ceiling to make the room feel bigger and support the clean, fresh lines of the modern, Shaker style.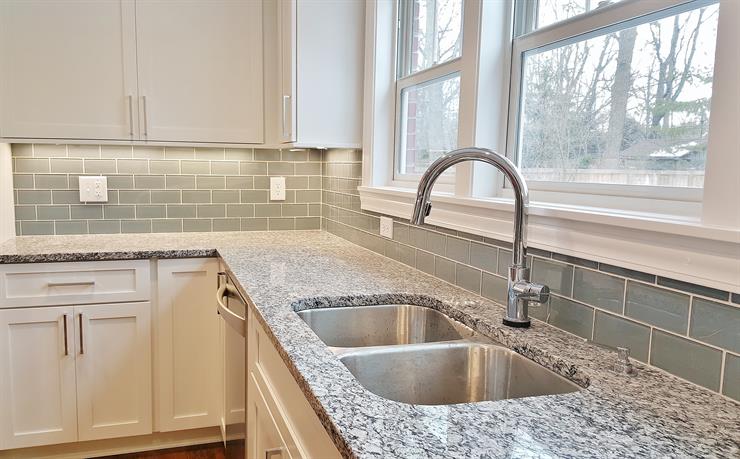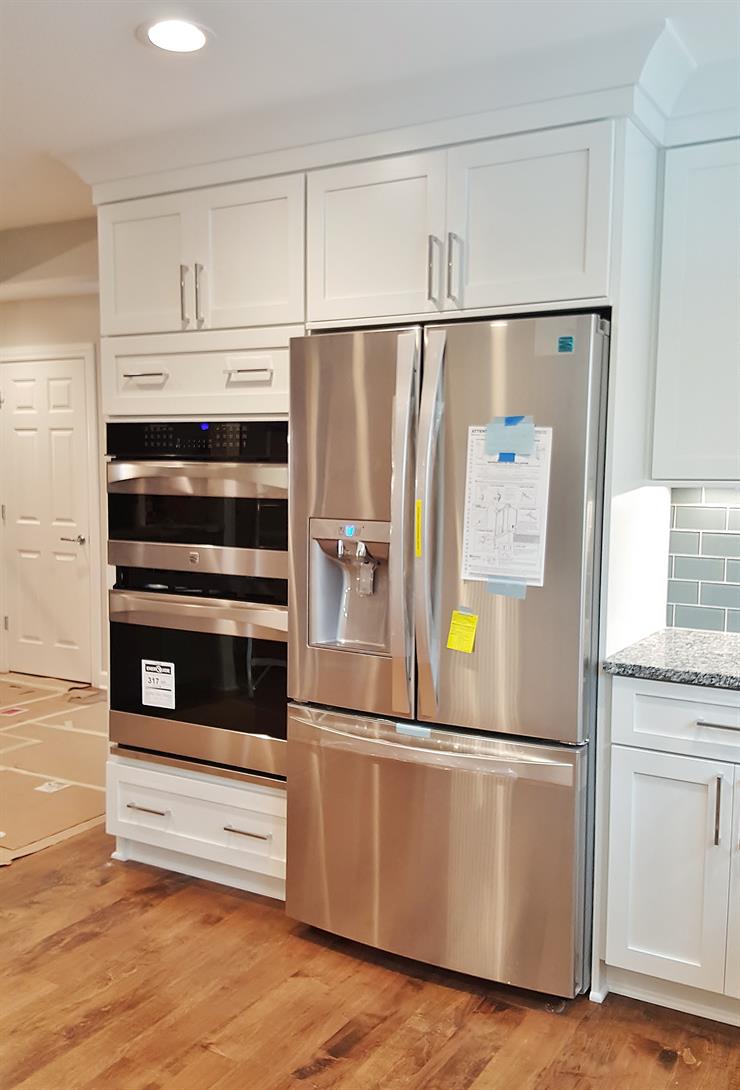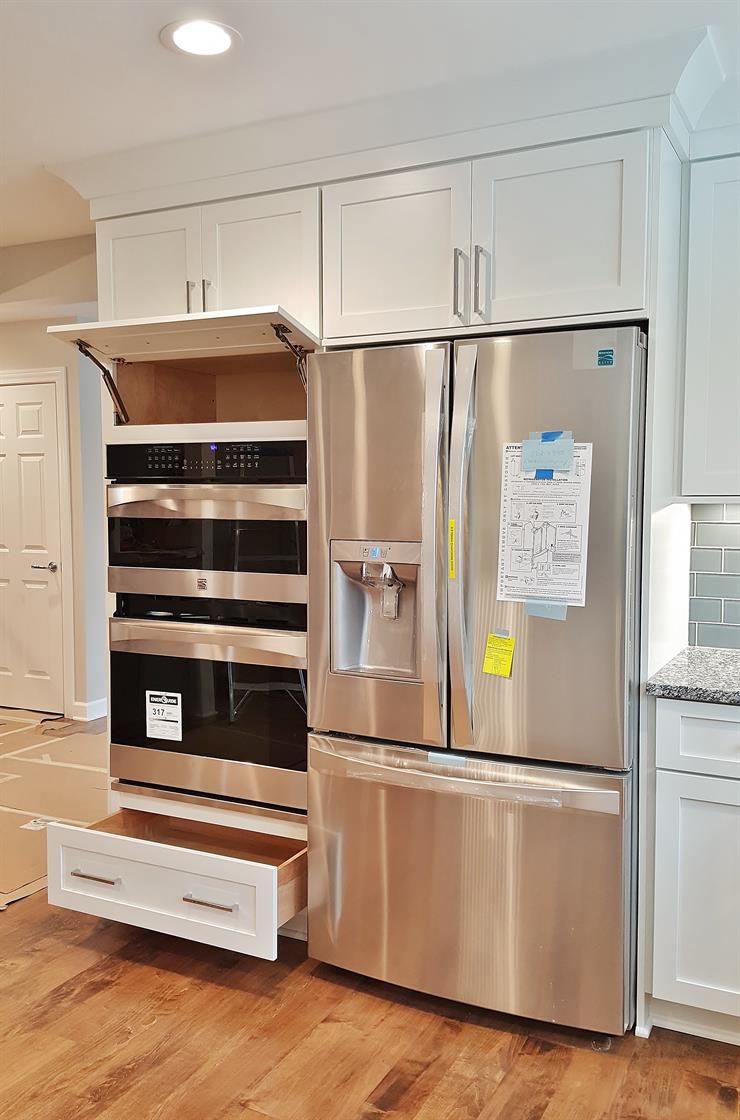 Wall Oven cabinet includes a lift up door over the ovens for convenient storage.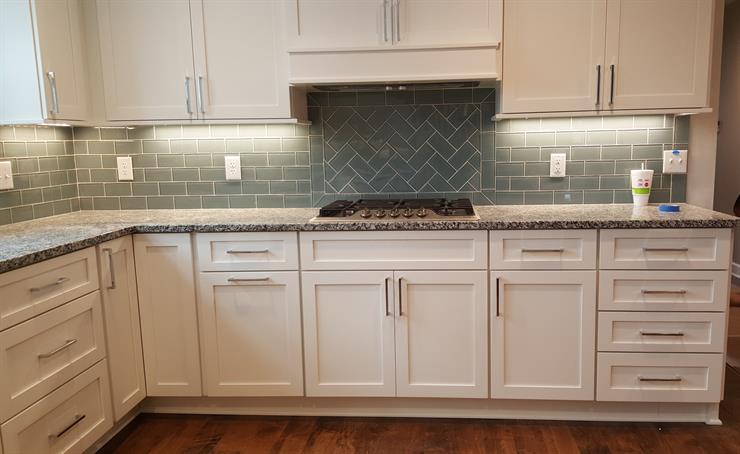 Note the under cabinet molding used to provide a nice finishing touch and allow the wiring to remain unseen.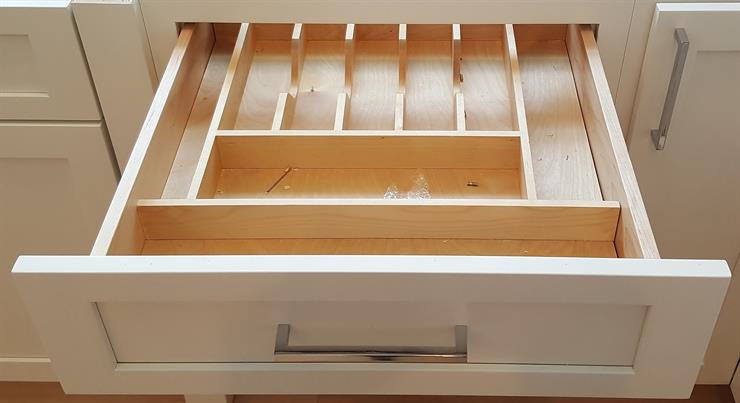 Built-in cutlery organizer keeps utensils from scattering throughout the drawer!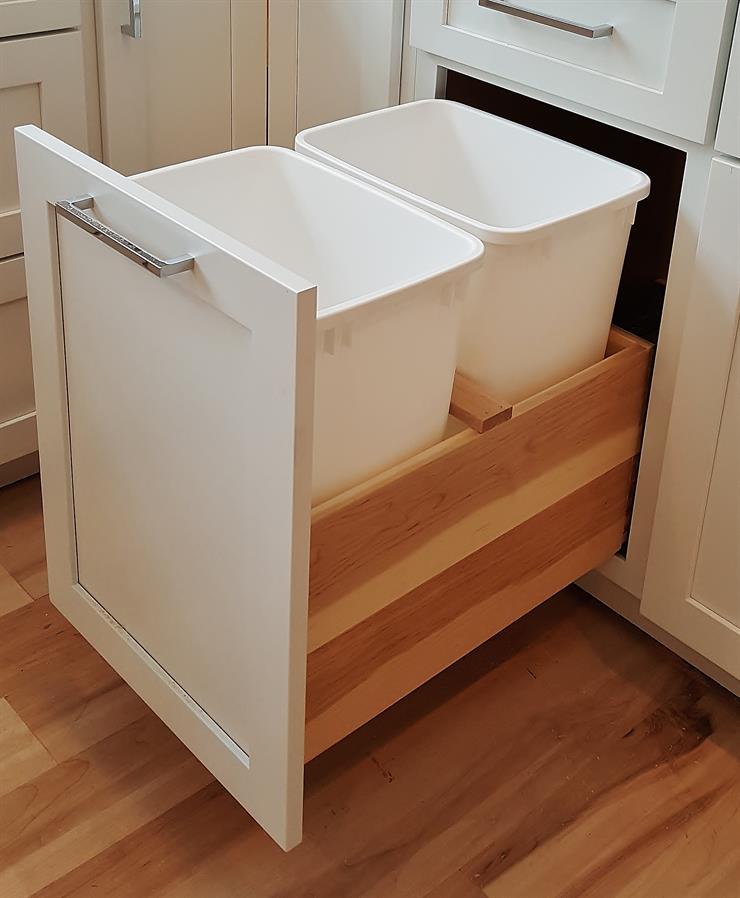 Double waste basket pullout ... one for trash and one for recycle materials.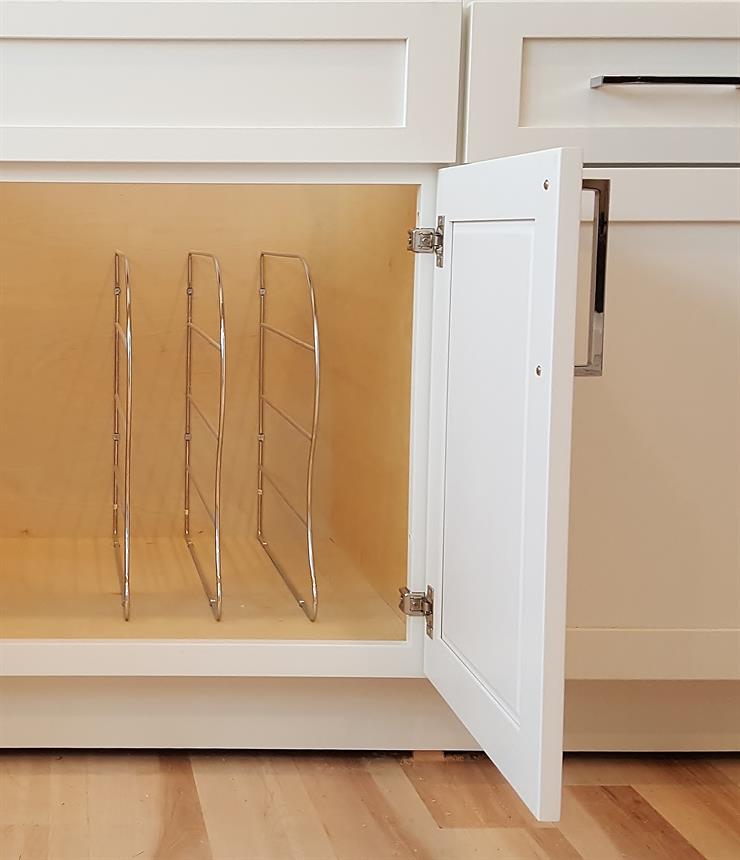 Tray dividers to keep cookie sheets and baking pans neat and orderly.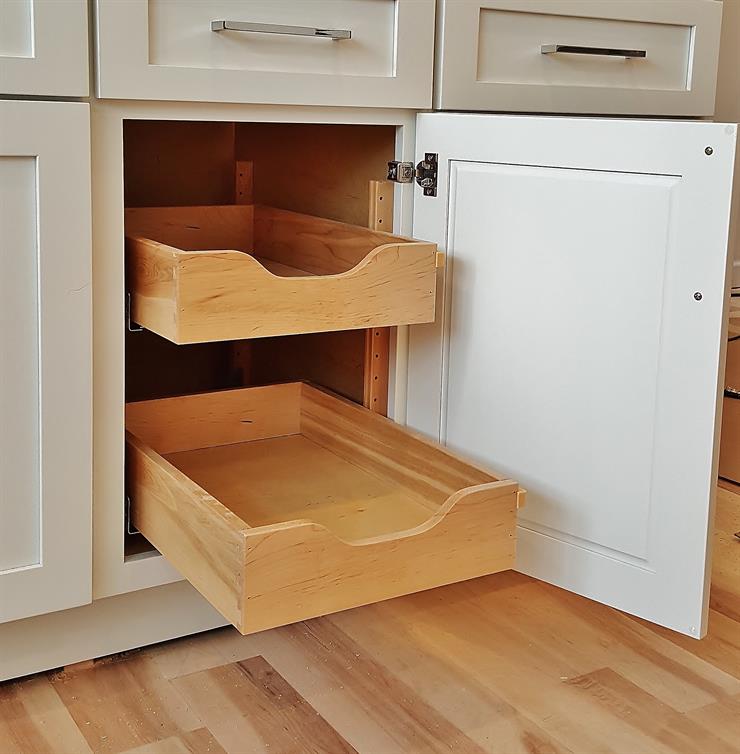 Deep rollout trays to organize storage and ease access to items at the back of the cabinet.
We would love to opportunity to help you transform your living spaces. Give our staff a call to get started.