With today's busy lifestyles, microwave ovens are an important and frequently used kitchen appliance. Microwaves come in four basic designs ... portable, microwave/hood combination, built-in, and drawer microwave. Determining the best microwave for your kitchen or remodeling project needs to balance a number of factors, including cost, convenience, usage, and aesthetics.
Portable microwaves are very common and are designed to be placed on countertops, portable carts, or on shelves in the kitchen cabinetry. A countertop microwave is typically inexpensive, requires no installation, and can be placed almost anywhere in the kitchen. On the downside, its countertop placement takes up valuable "real estate" in the kitchen, reducing space for food preparation or cleanup.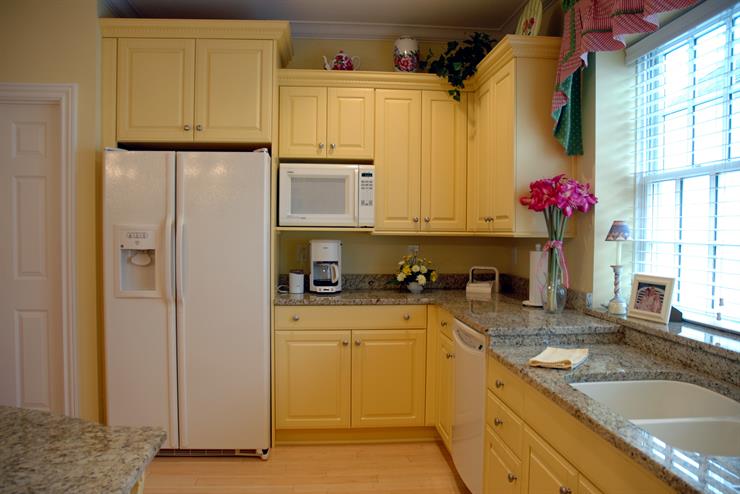 A microwave/hood combination is another common choice. This appliance combines the microwave and venting into a single appliance. This type of appliance is installed over the range or cooktop ... an example is pictured below. This choice is very convenient as the microwave is close to the range, the typical cooking location. By placing the appliance on the wall, it eliminates the need to dedicate countertop space, creating a larger work area. From a negative perspective, they can be difficult for shorter cooks and kids to use and require reaching over the stove, a potentially dangerous situation if the stove is in use.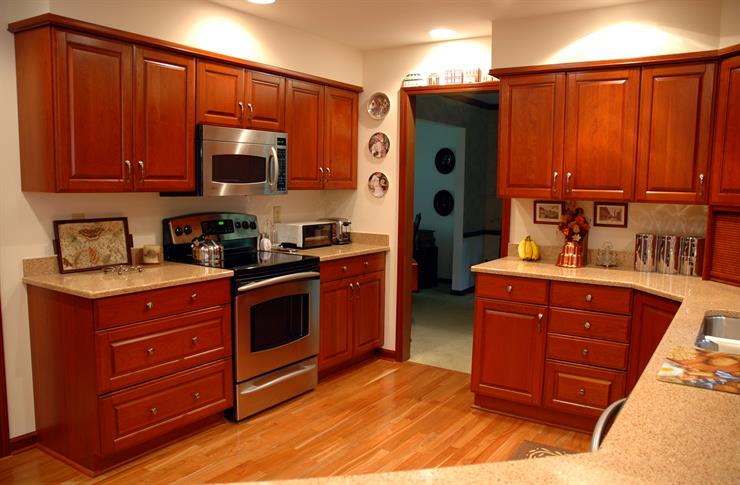 Many remodeling projects are using a built-in microwave combined with a wall oven to create the look of double ovens (pictured below). Newer technology allows the microwave to also cook/bake like a normal oven. It just has reduced capacity. This provides the benefit of two ovens and the convenience of a microwave. From a design perspective, this solution provides a very attractive look and helps maximize counter space. This option is more expensive than the countertop or microwave/hood combination models.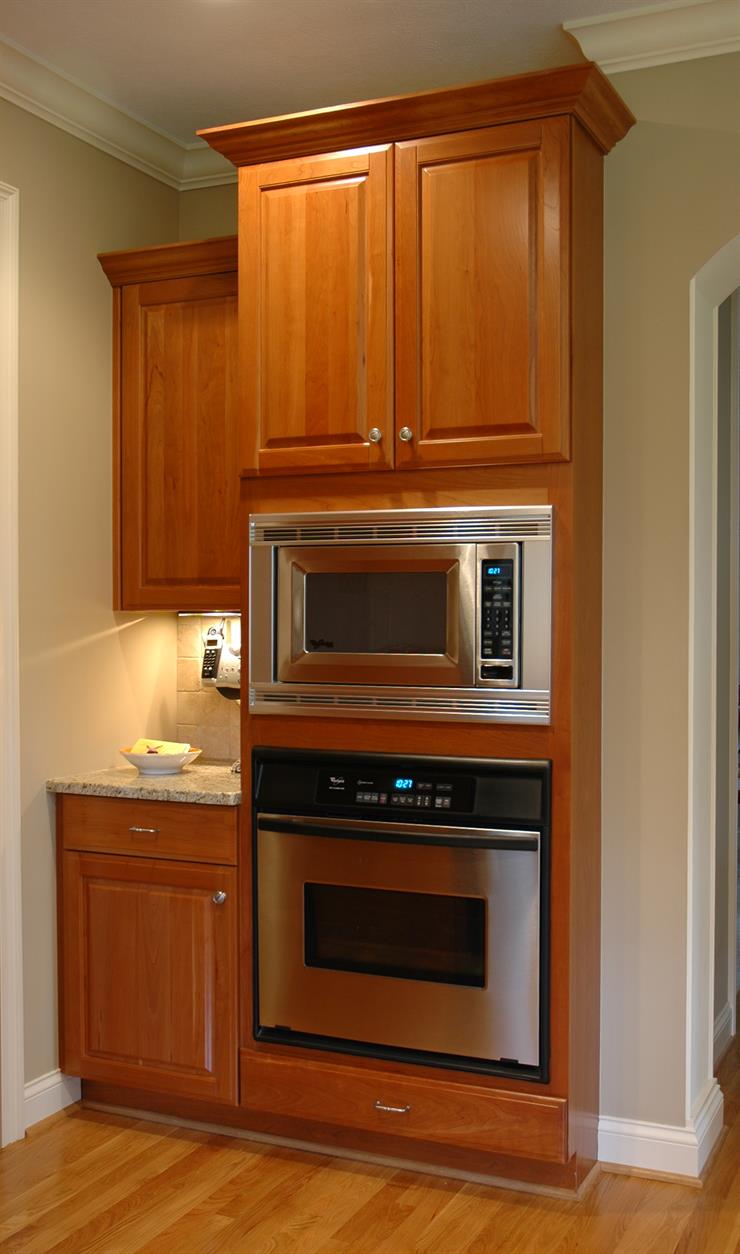 More recently, drawer microwaves are becoming popular. This microwave is located in base cabinets, opens like a drawer and loads from the top. As a result, they can be located in numerous spots in the kitchen, making it easy to match location with how the appliance is used. Under counter placement may improve convenience and accessibility for shorter cooks. This newer technology tends to be the most expensive.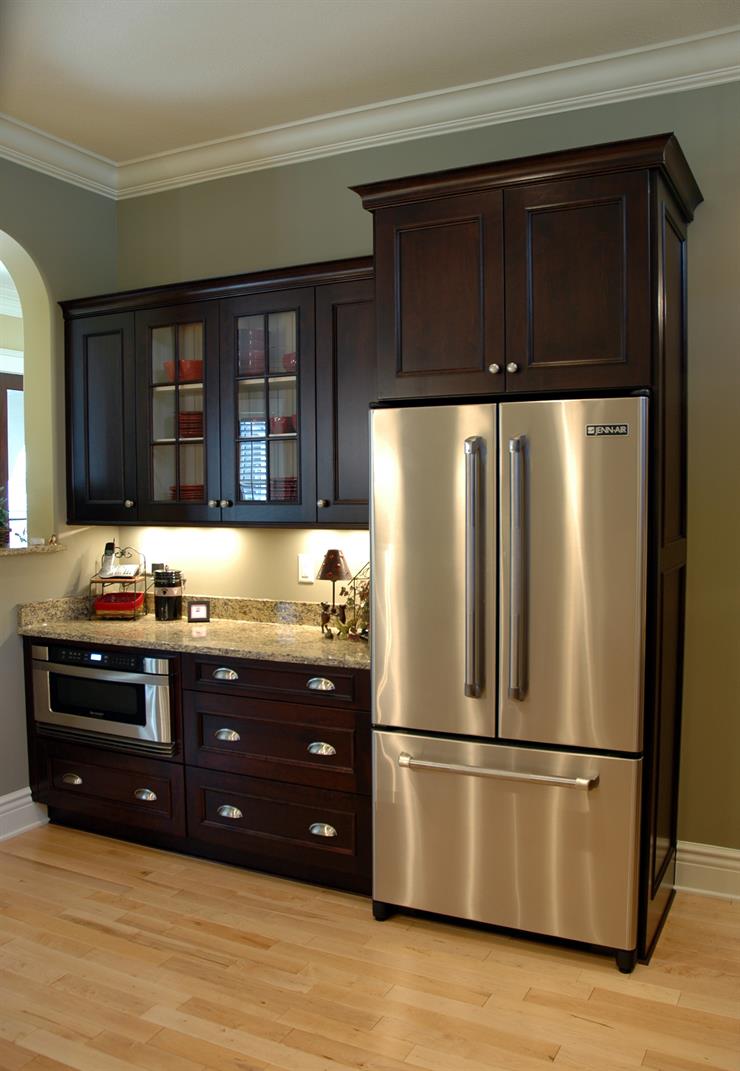 Our designers would be happy to help in designing your kitchen project, including selecting to best microwave for you lifestyle. Stop in our Spiceland Indiana showroom to learn more.