Depending on the style you want and the options you choose, a significant chunk of your kitchen remodeling budget will be applied towards the purchase of cabinets. Industry benchmarks have cabinetry making up approximately 40% of the project costs. Many factors affect cabinetry's portion of the budget. Knowing a few of these factors will arm you with the basic knowledge you need going forward.
WOOD SPECIES
Probably your first order of business is deciding the type of wood you would like for your cabinets. While much of that decision may be based simply on personal preference, price may also play a part in that decision. Oak and Birch are at the lower end of the price range, while the beauty and unique characteristics of Cherry place it at the top. The very popular Maple finds itself with a higher price tag than Oak, though not as expensive as other choices.
The most cost effective option is a laminate "veneer", often referred to as Thermofoil. This is a vinyl film applied to MDF (medium density fiberboard) using heat and pressure. Not only does it very closely resemble wood detailing, but it is also very easy to care for and less likely to chip than a cabinet with a painted surface.
CABINET STYLE
The style of cabinet you choose is a reflection of the space you are creating. From sleek and elegant to a more rustic look, there are styles to fit everyone's tastes. Whatever the look you are going for, remember this- the more detail you add to the cabinets, the more money you add to the final cost. For example, a flat or recessed panel door will be less expensive than a raised panel door. As details are added to the cabinet doors, more cost is also added.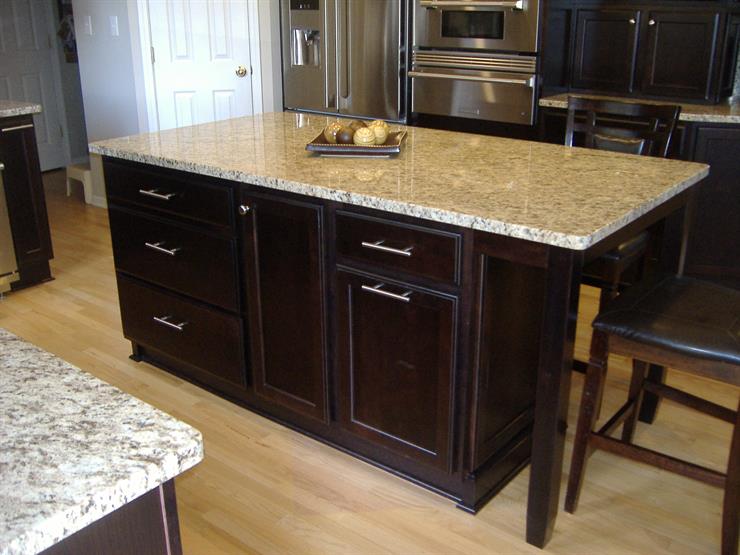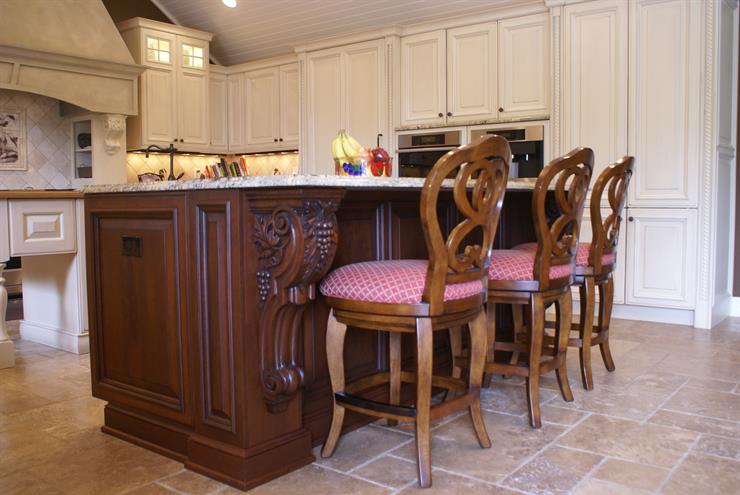 A full overlay door (where the door covers the full frame of the cabinet) will be more expensive than a standard or partial overlay door. The most expensive door type is an inset style, where the doors and drawers are made to fit within the face frame opening.
CONSTRUCTION
With the construction of your cabinets, you can choose between the standard face-framed cabinet or a frameless (aka full access/european) style. The frameless construction is typically the more costly of the two options. However, it also provides greater accessibility inside the cabinet due to the elimination of the face frame.
Your construction choices continue into the area of drawers. Though lower on the price scale, a drawer box that is stapled together will prove to be less durable than one that has a plywood bottom and has dovetail construction.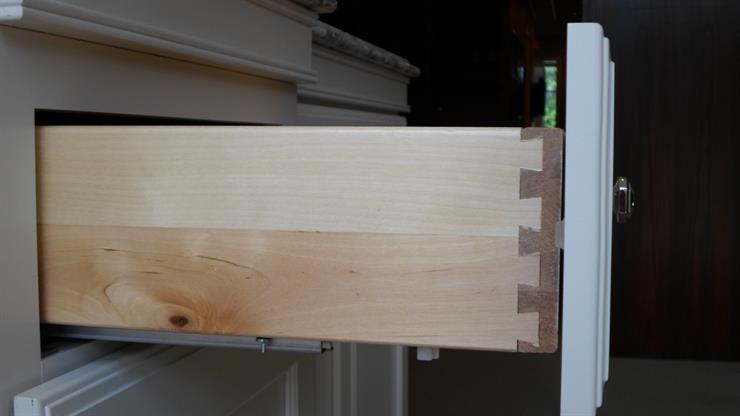 The final cost of your cabinets will be determined by all of the above factors. Knowing your budget is the best way to begin planning that perfect kitchen for your family. Stop in our Spiceland Indiana showroom or give us a call and our designers can assist you in making design choices to maximize your remodeling budget.