In our last blog post, we discussed the purpose of range hoods ... getting heat, steam, and airborne contaminants from cooking out of the house. Now, let's discuss how to decide the correct style of range hood for your kitchen.
Ceiling mounted range hoods ... as the name implies, these hoods are suspended from / attached to the ceiling. This design is required when the cooktop or stove is located in a kitchen island or peninsula. The installation is more complicated and typically requires a contractor to ensure it is done correctly. This design does allow a full-size range hood to be used.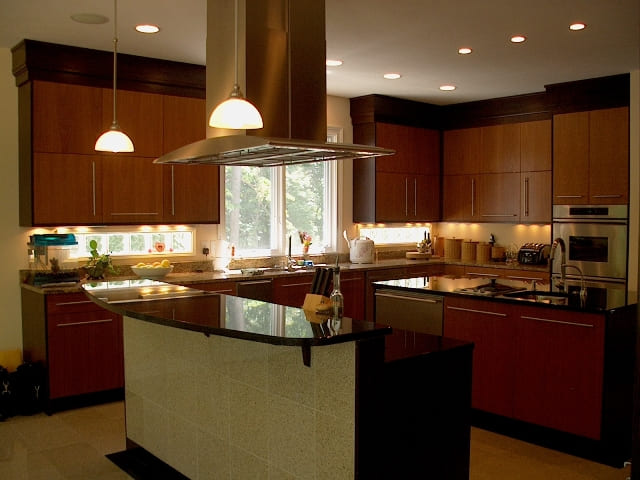 Wall / Chimney hoods are attached to the wall directly above a cooktop or range. This typically requires the space above the hood to be free of cabinets. Clearance is often required between the sides of the range hood and the cabinets on each side. This type of range hood provides an almost endless variety of shapes, styles, and materials. Like the ceiling mount, this option provides enough space for a full size range hood with powerful ventilation.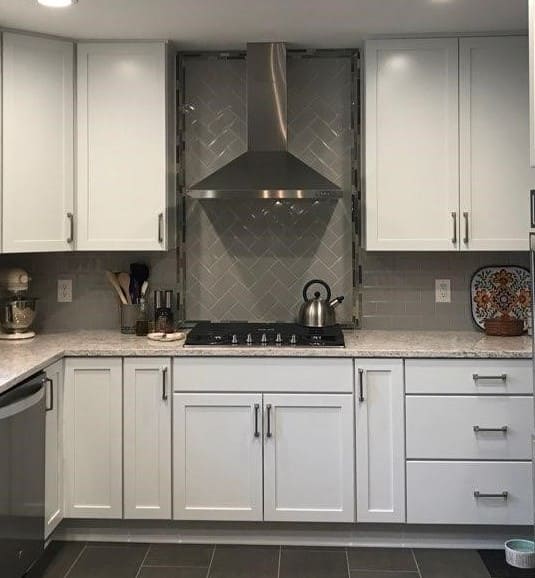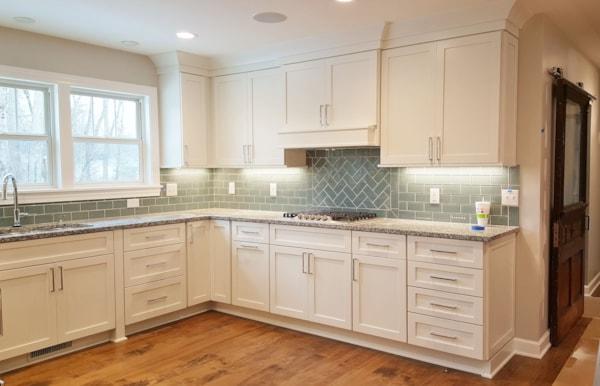 Undercabinet / Microwave range hoods are the least expensive option. As these are typically smaller, they do not have the power of a full size blower, limiting their performance. Depending on a kitchen's size and layout, they can be an appropriate solution.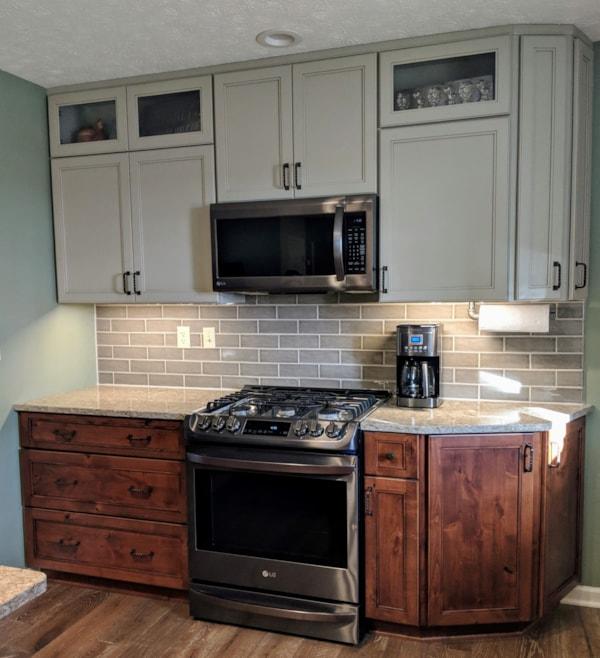 Venting ... most full size hoods can be vented outside or installed to recirculate the air back into the room. Venting a range hood outside will always provide better performance, reduced noise, and better air quality. However, there are instances when this is not possible and recirculation is required (ex., high-rise condominiums). A recirculating, or ductless hood, uses charcoal filters to remove odors and contaminants before sending the air back into the kitchen. The filter reduces the airflow, creates additional noise, and must be cleaned / replaced regularly. Most range hoods can be purchased with an optional recirculating kit.
Stay tuned for our next blog ... we will talk about sizing your range hood and CFM. If you are starting or considering a kitchen remodel, stop into our Spiceland, Indiana showroom to let our designers help you with the process.