As discussed in a previous blog, remodeling a kitchen can be expensive. One alternative is refacing cabinets instead of replacing them. Refacing cabinets can be a viable option, however, there are situations in which refacing cabinets does not makes sense. Let's look at what refacing is and the advantages/disadvantages of this option.
With cabinet refacing, the existing cabinet doors and drawer fronts are removed and replaced with new doors/drawer fronts. The exposed face frames and cabinet ends are covered with material to match the new doors/drawer fronts. New molding is installed to cover any raw edges or exposed areas. Typically, the new finish is painted or stained wood.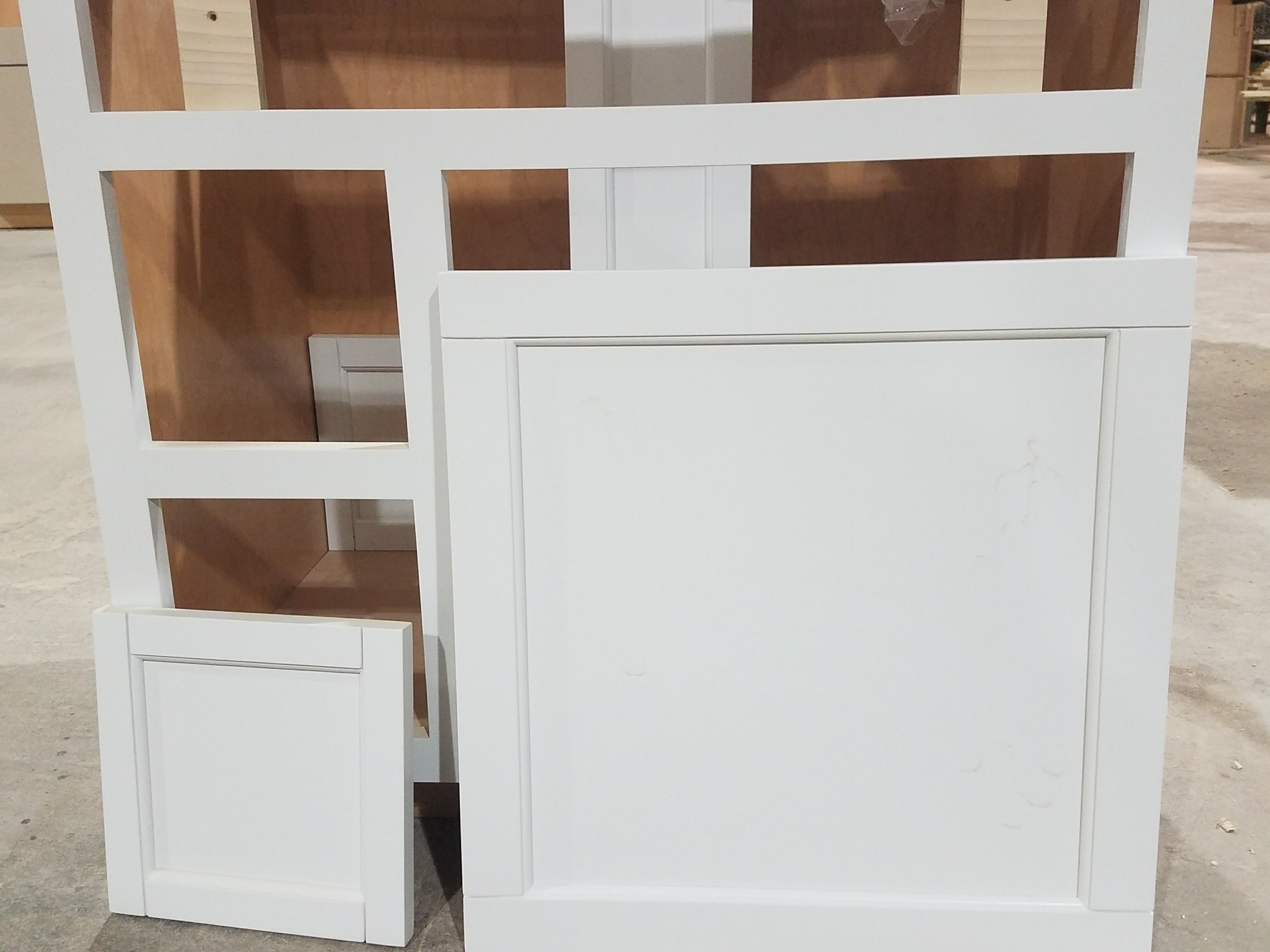 The key advantages of cabinet refacing are:
Cost – Typically, refacing cabinets will cost less than complete replacement. That said, the difference versus replacing cabinets may not be significant as it involves replacing the most expensive part of the cabinet … the door and drawer front.

Time – Refacing cabinets will take less time than removing and replacing cabinets. Most refacing projects take around one week, while replacing cabinets will typically takes four weeks.

Cleaner – There will typically be less mess/dust with refacing.

Convenience – During the cabinet refacing, you will still be able to use your kitchen in the evening.
Disadvantages of refacing projects include:
Poor kitchen layout – Many remodeling projects are undertaken to improve the functionality or layout of your kitchen. Refacing cabinets will not solve this problem.

Tired cabinets – In many cases, the existing cabinets are tired … sagging shelves, falling apart. Refacing will not fix worn out cabinets.

Structural issues – There may be structural issues in the home, including floors that have settled, causing problems with the cabinets. Refacing cabinets will not correct these structural issues.

Cabinet accessories – Today, there are a growing number of wonderful cabinet accessories to improve the storage, functionality, and design of kitchens and bathrooms. In a refacing project, you will likely be limited in the ability to incorporate these accessories into the existing layout/design.
Refacing cabinets is a good option for some kitchens, however, if any of the above issues exist, examine all the options before making your final decision.